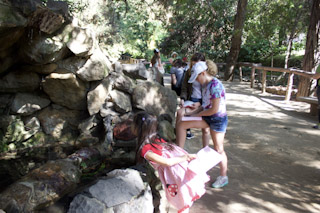 Who

All families and all writers of all ages!

When

Saturday, May 20th, 2018
10:00 AM to 12:00 PM

Where

TBD


Details

At Writopia, poetry hikes are designed to get writers outside to observe their surroundings and explore and celebrate sensory details, and we want you to experience it with us! Join us in the East Bay, and write in nature, become acquainted with Writopia, and meet other young writers and writerly families in your community.

We will provide a writing prompt, notebooks and pens, a sharing circle, and plenty of time for sharing, feedback, and questions about Writopia!

To RSVP, please email RegisterBayArea@writopialab.org

$30 per family.