Parent-Coordinated Workshops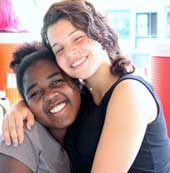 Each parent-coordinated workshop is organized by one parent-coordinator for writers who 1) live too far from our main labs to attend regularly and 2) live no further than an hour from a lab so that we may be able to send an instructor to you. Parent-coordinators receive a 50% discount for one child for coordinating workshops with a total of four writers; they receive a full-fee waiver for one child if a total of seven participants enroll.
Requirements: At least four children or teens you know (including your child) must register for your in-home workshop; you must live within an hour of one our instructor's home; your home must have Wi-Fi. Since our instructor will be driving a distance to your home, we typically create a bi-monthly or monthly schedule of two- or three-hour long sessions.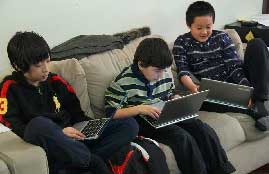 Please contact danielle@writopialab.org or call (212) 222-4088 for information about fees and workshop details.