Registration Coordinator
Instructor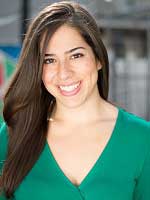 Mikala is so thrilled to be part of the Writopia Lab team! Alongside her work as a full-time journalist in Philadelphia over the past five years, Mikala worked with student writers in workshops at a local nonprofit called Mighty Writers. There, she fell in love with literacy advocacy and working with young people.
Her journalism work includes time as an editor at the reproductive and sexual health and justice publication, Rewire; as the arts and culture editor at Philadelphia City Paper, where she won two Pennsylvania NewsMedia Association awards for her feature stories; and as a reporter and editor for several other publications on the East Coast, such as Newsday in New York.
Mikala can't wait to switch focus to more creative writing in her work, and outside of work, is a big fan of three "Fs" -- food, fitness, and festivals (art festivals, street festivals, music festivals). She tries to spend most of her time out of her home, exploring the city. Ask her about the time she did a "Story Slam" on stage!