Beyond Books Teen Writing Contest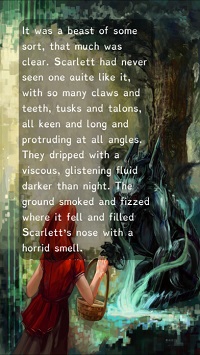 Writopia Lab invites teen writers to submit work in the form/genre of their choice for a partnership with Beyond Books, an app that pairs original text with custom music and artwork.
The theme for all work is "Transformation."
Four winning pieces, determined by Watty Award-winner and Y.A. author Tiffany Daune, will be illustrated, scored, and collected into an anthology available for download on the app! Winners will each receive a free copy of the anthology.
Winners will be announced on April 1st, and will receive a free download of the anthology. All participants will also be invited to attend a reception later this spring. For more information, please contact jan@writopialab.org.
Submission Guidelines
Ages: 12 to 18
Word Limit: 2,000 words per submission
Period: January 9th to February 13th