Board Member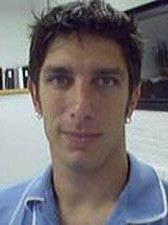 Jeremy Wallace-Segall is our Chief Operations officer, bringing together the efforts of our technology, human resources, media, finance, accounting, and facilities management teams to ensure that our program staff have the tools and human support to accomplish their goals. Jeremy joined Writopia Lab in 2009 with 15 years of nonprofit experience building databases and websites, leading design and layout teams for publications, and spearheading teams to create smooth passage through operational challenges. Jeremy is a foundational member of our fundraising events team, our sleepaway camp, and our compliance team. Since 2017, he has also run our Dungeons & Dragons program — and tons of epic adventures!
Jeremy has led the organization through vendor selection processes, web design and content charrettes, transitions between payroll providers, implementations of physical and electronic security systems, and leasing of spaces around the country.
Jeremy's goal is always to provide tools and services that match not only the technical needs but also the working style of program teams while simultaneously ensuring that the tools and services bring each program team and the operations team closer together from the perspectives of data, workflow, and personal connection.
Jeremy has loved being part of Writopia Lab's growth from it's days in a synagogue basement to having 22 locations around the country and to now serving thousands online and he looks forward to being part of upcoming transitions in delivery, measurement, and growth of our services.