Fiction & Fun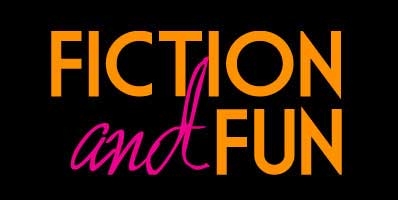 In the morning workshop, writers ages 9 to 16 work in age-based groups with a published author or produced playwright on developing and completing a short story, poetry collection, or a one-act play. In the afternoon, writers may choose from various electives, including graphic noveling, filmmaking, spoken word poetry, songwriting, literary sports, worldbuilding, improv, and playwriting & performance. The week culminates in a final showcase on Friday afternoon.

All writers who complete original creative work will be invited to publish their pieces on our online magazines, The Parenthetical and The Ellipsis, and to participate in a public reading at the end of the summer.

Upper West Side Lab: June 13th through August 12th Tuition: $880 per week

Tenleytown Lab: June 5th through August 5th, Monday through Friday,
There is no workshop on Monday, July 4

Tuition:
One week: $800
Two weeks: $1,575
Three weeks: $2,350
Four weeks: $3,125
Five weeks: $3,900

 
Teen Writing Seminar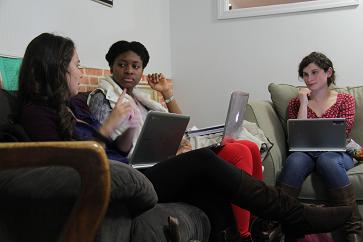 Writopia's Teen Writing Seminar is open to rising Juniors and Seniors. Over the course of two weeks, participants will delve into their craft with published authors, and will meet and share their work with NYC literary agents and editors. Each day will begin with a small fiction workshop (8 - 10 participants) from 10:00 a.m. to 1:00 p.m. During this time, writers will write on our laptops and receive feedback from the author/instructor, as well as from their peers. Workshop time will also allow for writing and editing. Between 1:00 p.m. and 5:00 p.m., writers will have the opportunity to take electives in poetry or memoir, led by published poets and personal essayists. The Writopia Teen Seminar is unique in that participants will have the opportunity to work closely with published authors, agents, and publishing editors. Writers will also take part in evening readings and literary events, and will have the opportunity to explore the New York literary scene.
Upper West Side Lab: July 18th-22nd & July 25th-29th (Tuition: $1,850)
Hartsdale Lab: August 1st-5th & August 8th-12th (Tuition: $1,850)
Tenleytown Lab: August 1st-5th & August 8th-12th
Westside Lab: July 25th-29th & August 1st-5th (Tuition: $1,850)
Filmmaking Camp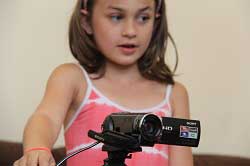 We offer two two-week filmmaking seminars in the summer that give participants the opportunity to take part in a film-school style workshop. While the focus remains on the writing aspect of filmmaking, the two-week structure for each seminar allows for more depth into the technical aspects of the artform. Participants will gain better proficiency with professional-grade cameras, sound and lighting kits, and editing software under the guidance of professional filmmakers. The students choose which script(s) of the six to produce the second week, and will take turns in each production role in the process including director, sound design, lighting design, and editor.
Seminar One
Upper West Side Lab; June 13th - June 24th (excluding weekends)
Tuition: $2200
Seminar Two
Week one @ Tribeca Lab; July 11th-15th
Week two @ Upper West Side Lab; July 18th-22nd.
Tuition: $2200
Full-Day Screenwriting
In age-based groups, young screenwriters spend the morning developing scripts under the guidance of a professional screenwriter. In the afternoon, writers delve into film and TV show analysis with screenplay experts, and explore the ways in which acting, production, and directing all influence the choices one makes when crafting a script. The week culminates in a table read of each writer's screenplay.

Location: Westside Lab July 11th - 15th and July 18th - 22nd

9:30AM to 4:30PM Ages: 9-11
9:30AM to 4:30PM Ages: 12-14
9:30AM to 4:30PM Ages: Teens
Tuition: One week fee: $880
---
Register For Full-Day Summer Workshops Now!
Financial aid may be available. For additional financial-aid information, email:
New York: financialaid@writopialab.org.
Los Angeles: Jan@WritopiaLab.org.
Washington D.C.: Jocquelyn@WritopiaLab.org.

---
All full-day campers must bring their own lunch.

8:30 am Early drop off: $10 per day (Tenleytown only)
5:30 pm Late pick-up: $10 per day (Tenleytown only)