Teen and Alumni Residency & Service Program
Writopians will be selected to bring their love of writing to the children of For His Children Orphanage in Quito, Ecuador. We will stay in the guest house at the orphanage, eat home-cooked Ecuadoran meals, work with the toddlers on early language development, and spend our afternoons writing and workshopping with Ecuadorian teens. Meals, transportation from and to the airport and field trips are included.
When: March 25th, 2019 to March 31st, 2019
Who: High school juniors and seniors and college freshmen and sophomores.
Where: Participants stay in the guest house on the orphanage's campus.
Please email Yael@WritopiaLab.org for more information about our 2019 program.
Pre-Program Requirements
Participation in a two-hour training in Writopia's Language Play Program
Basic Spanish required or attendance at free prerequisite Spanish class at Writopia
Sample Schedule
Mornings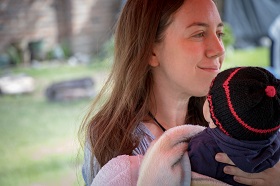 Language Play & Literacy Development

Reading, Group Story, and Language Play time with the children
Writopia Lab Residents and children create books together in pairs inspired by the children's vision and personal stories
Reading mentors

Each Writopia Lab Resident will be paired up with a child and read together for 20 minutes a day.
Afternoons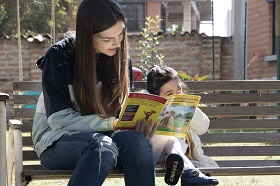 Writing
Residents spend the afternoon in their own writing workshops led by a Writopia instructor.
Each workshop includes time for processing, reflections, and memoir writing.
Afternoon workshop also includes:

Creating children's books for the children.
Blogging for the For His Children Web site
Independent fiction, memoir, and poetry projects
Field Trips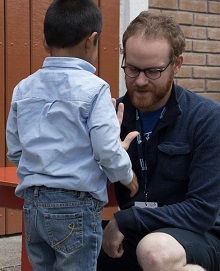 Writopia Lab Residents will help chaperone field trips with the children to local attractions and sites.
Possible Trips for Writopia Lab Residents include:
Historic Quito Old Town
The Equator
Mindo Cloud Forest
Fee: $1,900. This fee includes room, board, airport pickup and drop off, workshop, pre-residency early literacy teacher training, pre-trip spanish class, and field trips in Quito. Airfare is not included. We will reserve best priced tickets for the group.
How To Apply
Please submit an online application to be considered for the Residency & Service Trip.
Please email Yael@WritopiaLab.org for more information about our 2019 program.