Teen Writers Retreat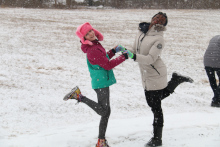 Join us for a special teen writer's retreat at Johnsonburg Camp! Writers will enjoy three days and three nights of creativity and community. The retreat features two parallel paths for Fiction & Poetry, and SciFi Fantasy/RPG. Attendees will choose one of the two tracks, and the entire camp will come together for meals and evening activities in a warm and creative environment.
Fiction & Poetry
Writers will have 18 hours of Writopia workshopping over the long weekend. In addition, electives will offer choices including filmmaking, fiction, poetry, songwriting, poetry hikes, and literature seminars.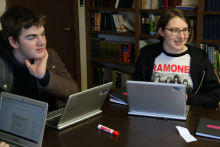 SciFi Fantasy/D&D
Adventurers will have 12 hours of Writopia workshopping over the long weekend, focusing on writing sci-fi and fantasy writing. In addition, they'll spend elective periods playing an extended Dungeons & Dragons adventure written by Writopia's experienced Dungeon Masters.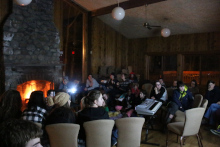 Retreat Details:
Dates: Saturday, February 16th to Tuesday, February 19th
Ages: 12 to 18
Fee: $900
Limited fiancial aid is available based on need.
Place: Johnsonburg Camp, approximately 90 minutes from Manhattan