Educational Service Trip & Writing Residency in Tobago
When:Sunday February 16th to Sunday February 23rd, 2020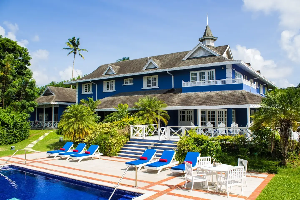 What: Participants will be:
Providing creative writing support to grade school children at The Black Rock School.
Learning the area's unique history, culture, foods, and religions, exploring the natural wonders, beautiful beaches, coral reef, water falls, and writing about it all in any form.
Who: Ten writers ages 16-20
Cost: $2,200
Deadline to Apply: December 12th, 2019
The application deadline is 12/19/2019.
Trip Leaders
---
Yael Schick
Director of Programs
Co-New York City Regional Director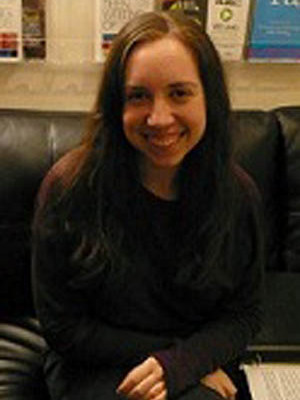 Yael is thrilled to be part of the Writopia team! She received her BA in English from Stern College of Yeshiva University, and joined Writopia Lab in 2011. She has taught and tutored writing in several New York City colleges and private schools, and has worked as a director, most recently directing at 59e59 Theaters and at Roy Arias Theater. At Writopia she works as an instructor and program developer. Her Writopia students have received Scholastic recognition on both on the regional and national levels, and she has served as a national judge for the Scholastic Art and Writing Awards. In 2012, she was recognized by the Scholastic Awards "as an outstanding educator whose dedication, commitment, and guidance are represented by student work selected for national honors."
Janelle M. Williams
Senior Program Manager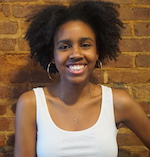 Janelle M. Williams has been a part of the Writopia Lab team since 2016. At Writopia, she works as an instructor and a program manager. She manages private sessions and co-manages the Write-to-Recognition Program and the Joy and Literacy in After School Program. With the support of Executive Director Rebecca Wallace-Segall and the team, she founded Writopia Lab's annual Teen Writers' Summit. She enjoys teaching on-site and off-site workshops, some in Title 1 schools and a residential treatment facility. She is enthusiastic about sustaining safe, diverse, and socially conscious workshops at Writopia Lab. Janelle received her BA from Howard University and her MFA in Creative Writing from Manhattanville College. In 2017, she received a fellowship from Kimbilio Fiction. As a southern writer from Decatur, Georgia, Janelle's lyrical stories have appeared or are forthcoming in Prairie Schooner, SmokeLong Quarterly, Lunch Ticket, Vol. 1 Brooklyn, Split Lip Magazine, midnight & indigo, Kweli, and elsewhere.
Kyle Henry
Office Manager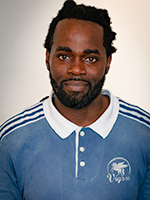 Kyle joined Writopia Lab as the Office Manager in 2017, bringing a wealth of experience in office management and in plumbing mechanics. His passion is creativity – he loves sketching, music, writing haikus and has done everything from t-shirt screen printing to tattoo art. Kyle hails from Sangre Grande, Trinidad W.I and came to Brooklyn at age thirteen (the original Bushwick). His greatest accomplishment is his ten-year-old nugget – his daughter Kelyse. He loves New York City, and he has a deep dedication to NYC sports teams (#nyjets #nyk #nym). Fun facts – he loves classic cars, butter crunch cookies (in the yellow packaging), and he has not cut his hair since 1999.