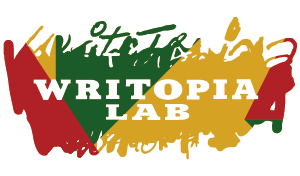 Black Lives Matter.
They Have Always Mattered.
And They Will Always Matter.
---
Micro Plays; Macro Messages
Tuesday, June 30th, 6:00 PM to 8:00 PM
---
Please sign up to attend on this form.
Curators Kevin R. Free & Dan Kitrosser
"In very short plays, you, as the playwright, only have time to create a moment that sends a message. It challenges you to create something so poignant, so theatrical—and in this case, so Black—that its power cannot be denied," explains festival curator, Kevin R. Free. All plays were written by Writopia's playwrights ages 7-19, and are then directed, performed, and presented over Zoom by professional theater artists.
For many of us, Juneteenth serves as a reminder that even while we celebrate progress, we must do so with caution, as building a free and equitable society requires ongoing work in many forms. For us at Writopia, part of this dedication translates into working toward sharing, celebrating, and amplifying diverse life experiences and narratives—and allowing those narratives to bring us comfort and discomfort alike—as our children and teens emerge as feelers, thinkers, writers, and agents of social change.
In this spirit, please join us in listening to, honoring, and celebrating our young black playwrights' voices at this free event on Tuesday, June 30th, 6pm-8pm. Those who attend will have the opportunity to donate to The National Bail Fund Network. Festival and registration information below!
The original works of the following playwrights will be featured:

Alexander James, Age 12
Blake Ansari, Age 13
Christian Nguiamba, Age 11
Chynah Brown , Age 10
Chyrstel Figueroa
Emmanuella Chukwumeze, Age 13
Erica James, Age 15
Erinda Ratchford, Age 14
Jaidan Robinson, Age 15

Kahleah Welp, Age 10
Leila Cisse, Age 13 & Sumaiya Sangare, Age 8
Lennarsha Prescod, Age 23
Morgan Daise, Age 17
Myles Saunders, Age 11
Robert Dayse, Age 11
Timia McCoade, Age 16
Yasmine Bolden, Age 17
Zahir Chappelle, Age 11
Zoe Donovan

Please sign up to attend on this form.