Advanced Writing Seminar
The 2021 Seminar will be an immersive-two-week virtual experience for dedicated teen writers.
Application Only.
The application deadline has closed but we are accepting a limited number of late applications. Please email rita@writopialab.org for more information. Open to rising juniors, seniors, and college freshmen.
Applications are being accepted for Sessions 1-3.
Session 1 - June 21, 2021 - July 2, 2021
Time: 10 AM to 5 PM EDT, 7 AM to 2PM PDT (daily) with additional evening seminars, salons, and optional activities
Tuition: $1,850
Session 2 - July 12, 2021 - July 23, 2021
Time: 1PM to 8PM EDT, 10AM to 5PM PDT (daily) with additional evening seminars, salons, and optional activities
Tuition: $1,850
Session 3 - July 26, 2021 - August 6th, 2021
Time: 10 AM to 5 PM EDT, 7AM to 2PM PDT (daily) with additional evening seminars, salons, and optional activities
Tuition: $1,850
Please contact rita@writopialab.org for any further questions.
Application Includes:
Writing Sample
Writer's Statement
Letter of Recommendation or teacher email contact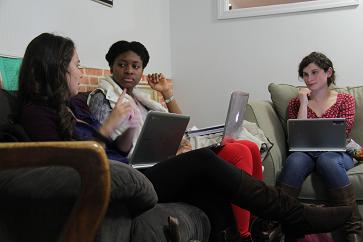 Writopia Lab's Teen Writing Seminar is open to rising juniors, seniors, and college freshmen. Over the course of two weeks, participants will delve into their craft with published authors, and each session will have two meetings with a prominent literary agent and editor/ publisher. For the East Coast sessions, each day will begin with a small multi-genre workshop (8 - 10 participants) led by Léna Roy, author, our Director of Teen Programs (and granddaughter of Madeleine L'Engle!), for three hours each morning. During the workshop, writers will have time to develop their own creative pieces, participate in creative writing exercises, and receive feedback on their work from Léna and their peers. In the afternoons, writers will have the opportunity to take electives in poetry, memoir, ekphrastic writing, comedy and more with our staff of published poets, essayists, comedy writers, and playwrights.
For the West Coast session, writers will begin with their electives so they can join their peers from the East Coast, followed by the author-led writing workshop.
Writers will also take part in evening readings, salons, and craft talks, as well as unstructured time to connect as a national community of writers.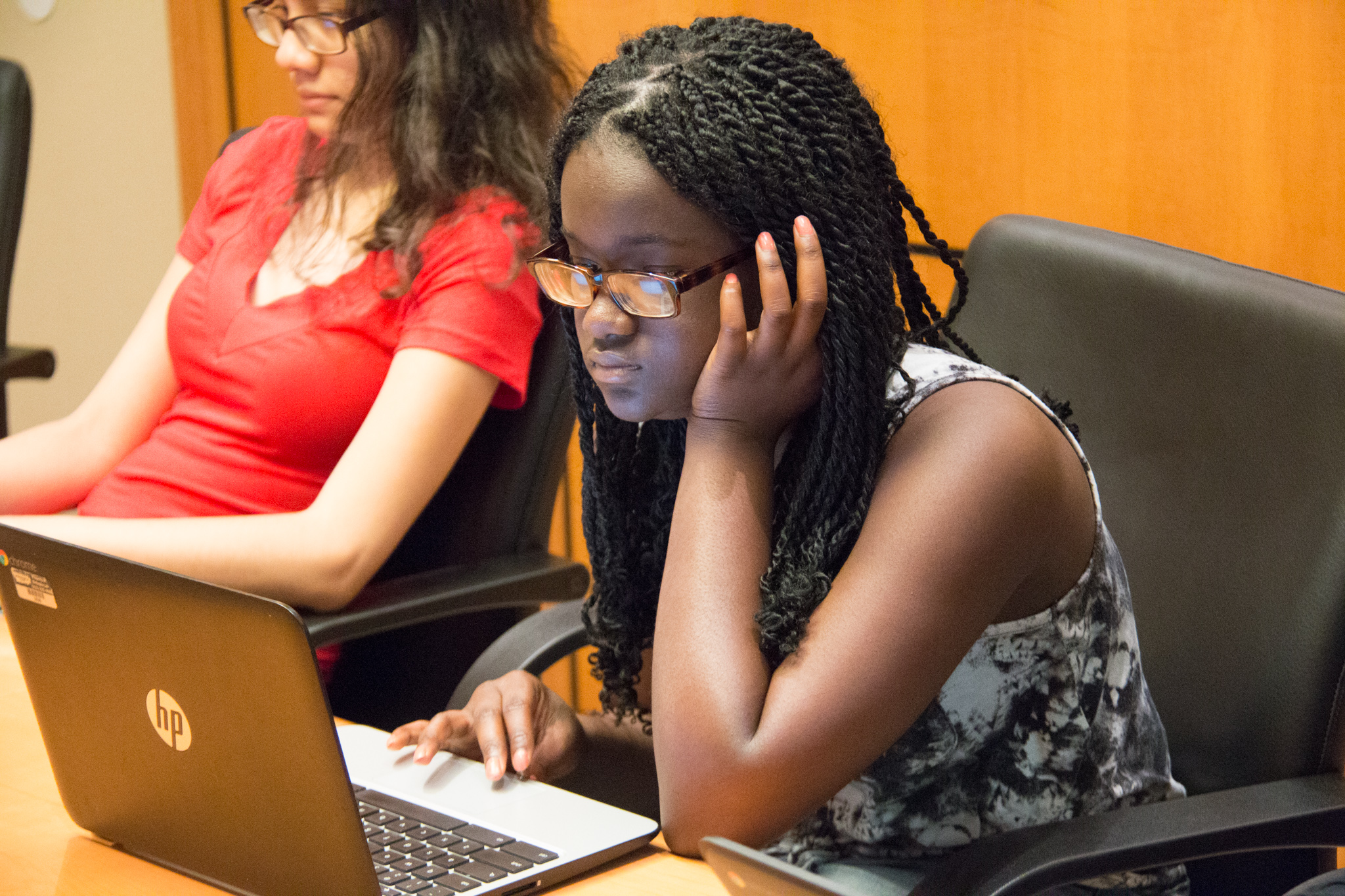 During this program I not only discovered my love for the memoir genre (previously, I didn't think my life was worthy of discussion, let alone glorification via the written word), but was comforted by the presence of like-minded people my age who are deeply passionate about creative writing. It can't go without mentioning that everybody was supremely well-read and talented- it felt right to be surrounded by people who were on my level. Moreover, what I had thought was an incurable bout of writer's block was completely eliminated by the fun, diverse writing activities/prompts/games offered and initiated by my instructors. Because of those, I now have three works-in-progress that I'm particularly proud of and excited to continue writing for the rest of the summer. Kimberly
---
Program Includes:
Multi-Genre Workshop
Each day is rooted in the three-hour multi-genre workshop, in which writers will have the time to develop their work, whether it be fiction, poetry, plays, or memoir. In this supportive but rigorous environment, writers will receive daily feedback on their work and will also participate in exercises, games, and lively group discussions.
Memoir Elective
In the memoir elective, writers spend time in self-reflection and contemplate the memories and experiences that made them who they are. Writers will learn about the important interplay between the writer's past and present self, and how to turn their own experiences — both momentous and mundane — into beautifully crafted memoirs.Writing poetry is like turning on a light inside of someone else; you can illuminate thoughts, ideas, and feelings inside of another person, things that are there but maybe they didn't see before. In this elective, writers will experiment with different approaches and forms, and learn how to define, create, and break their own rules of language.
In Conversation With
Ta-Nehisi Coates wrote his 2015 masterpiece Between the World and Me in conversation with James Baldwin's own 1963 masterpiece, The Fire Next Time. Playwright Tom Stoppard wrote Rosencrantz and Guildenstern are Dead, a farce about two minor characters in Hamlet. Last year, the singer Jamila Woods crafted an album of dazzling songs, each named after and inspired by a different artist of color. In In Conversation With…, juniors and seniors in high school will expand their portfolios further by creating their own pieces of writing in conversation with art that provokes them. We'll explore pairs of art that have existed in conjunction with each other, dive deep into the art we ourselves think is important and want to explore, and make brand new pieces of writing inspired by, and building off the themes of, that art.
Ekphrastic Writing Elective
Ekphrastic writing is inspired by a piece of visual art. In this elective, writers will explore different literary genres and art styles through virtual gallery tours and games that blend art and writing. Writers will work towards curating their own galleries and will have the opportunity to give a virtual tour of their selected artworks and the pieces they wrote in response.
Flash Fiction Elective
How do you tell a story and communicate powerful themes in 500 words or fewer? In Flash Fiction, writers participate in writing exercises to create their own short, short fiction that resonates through imagery and juxtaposition.
Comedy Elective
Comedy not only provides fun, laughter, and levity, but it usually illuminates something true about the human condition and the world around us. In Writopia's comedy writing program, writers will discuss what makes something funny, how to write something that will make others laugh but also think, discuss what can and should be made fun of in this world, and the ins and outs of how to write jokes, all led by an experienced NYC comedian. Through these conversations and games, writers will start their own humorous pieces and find the light in the darkness. Teens will participate in a writers' room to give each other feedback and explore what it's like to pitch jokes to their fellow comedians. Writers have the choice to complete a stand up set, a comedy sketch, a piece of humorous short fiction/memoir, or a satire article.