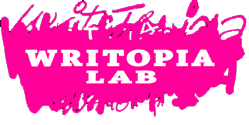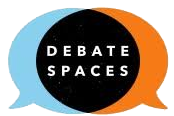 Come join Writopia Lab's second online Junior World School Styles Debate Tournament, in partnership with Debate Spaces!
May 14th-15th, 2022
Registration closes May 2nd, 2022.
Click here to see the blocking schedule.
Writopia Lab's mission is to foster joy, literacy, and critical thinking in children and teens from all backgrounds through creative writing. This mission is rooted in our belief that celebrating and sharing ideas and stories contributes to the building of stronger, more empathetic young people and societies. On November 13th, 2021, we carried our mission into the realm of public discourse through the World Style Schools debate circuit. This tournament connected over 70 debaters from 9 different nations in the spirit of sportsmanship, intellectual curiosity, and youth empowerment. Now, we call upon debaters of the world to return to their podiums and compete with us once more!
For our spring tournament, we will be offering both "novice" and "experienced" leagues.
Debaters qualify for our "novice" league if all members on the team have competed in less than 2 parliamentary tournaments, and if the average age of their teammates is 12 or younger.
Debaters qualify for our "experienced" league if they feel confident in their parliamentary debate skills and/or have competed in 2+ tournaments. The average age of their teammates must be 14 years or younger.
Debaters located in any region of the world may register, and we do not require teams to be formed from the same school. All debates will be conducted in English. Teams may include 3-5 debaters, though only 3 debaters may compete in each round. All teams must submit a judge for the tournament.
To register a judge for our novice division, click here.
To register a judge for our experienced division, click here.
To request a judge be provided for you, please email RachelZ@writopialab.org. However, we cannot guarantee we will have judges available for all teams requesting them.
We will be using an altered version of World School Styles Debate.
For our "novice" division, time limits for our tournament are more flexible, and each speaker may present their case for 3-5 minutes without points being deducted.
For our "experienced" division, each speaker should speak for 5 minutes in order to avoid time penalties.
Our judges will be trained in strength-based education and will provide feedback to the debaters in a way that empowers them and motivates them to reach their full potential!
Linked below are a list of five motions for our novice division and a list of ten motions for our experienced division. Three of these motions will be chosen by our judges to be debated during the tournament. The motion for the championship round will be given by the judges with no advanced notice. Our motions will be chosen in order to provide a wide variety of world issues for our debaters to address, including motions involving U.S. domestic and foreign policy.
List of motions for the novice league
List of motions for the experienced league
Our entrance fee is a $20 donation per debater, though we do offer financial waivers when needed. While we don't require supporting documents to demonstrate your financial hardship, we do ask that teams pay the fee if they are able to. This is what enables us to offer our tournament to families in more difficult financial situations. If your team cannot afford one of our sliding scale options, please contact RachelZ@writopialab.org directly for scholarship options. Included within the fee is the option to attend Writopia's Debate workshop on the afternoon of Saturday, May 21st for our solution-building salon. At this time, we will switch gears from competition to cooperation, and we will focus on solution building for a pre-selected issue together. Through this, the debaters will tackle the issue in a deep and nuanced way while gaining a greater understanding of the value of collaboration.
We award outstanding debaters with trophies, certificates to participate in a specialty Creative Writing workshop at Writopia Lab, and the option to be celebrated within our newspaper and social media!
For more information, please contact RachelZ@writopialab.org
Register for our novice division.
Register for our experienced division.