Narrative Therapy Workshops
The most powerful therapeutic process I know is to contribute to rich story development.

Michael White, Founder of Narrative Therapy
Join Writopia Lab this school year for a trimester-long Narrative Therapy Workshop.
Writopia Lab, in conjunction with Columbia University School of Social Work, is offering Narrative Therapy Workshops and private sessions. Writopia will be running workshops that combine Writopia Lab writing games and Narrative Therapy practices.
In age-based groups, young writers will write and rewrite their own stories, see how language has the power to shape their understanding of themselves, and find tools to solve their own problems. If interested, please click here to register or email NarrativeTherapy@writopialab.org for more information.
Learn more about the Narrative Therapy Program.
Program Leader
Danielle Sheeler
Director of Camps and Curriculum
Instructor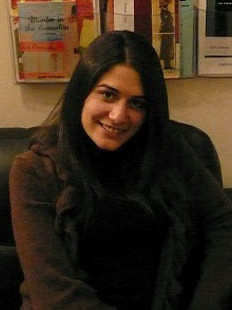 Danielle has been part of the Writopia team since 2011. She currently co-directs Writopia Lab's full-day camps and develops and oversees implementation of in-school curriculum. Danielle teaches writing workshops at Writopia Lab, in public, private schools, and in Residential Treatment Facilities for incarcerated youth.
She has received her Masters in Humanities and Social Thought at NYU in January 2010 and is currently in her final year of Social Work school at Columbia. She will receive her Masters in Social Work in Spring 2019.