Writing as Witness
In Writopia's Writing As Witness workshops, participants focus on transcribing a story with racial tension. Writers will spend the first half of the workshop connecting short pieces of work from writer James Baldwin to the politicized leadership of Martin Luther King Jr, and watching a short video in which writer Ta-Nehisi Coates explains the excessive use of the n-word to a student. During the second half of the workshop, writers will start a narrative addressing a racially charged situation in which they were a participant or witness. The narrative may be a personal anecdote or from widely known current events.
"Part of my responsibility as a witness was to move as largely and as freely as possible to write the story and to get it out."

-- James Baldwin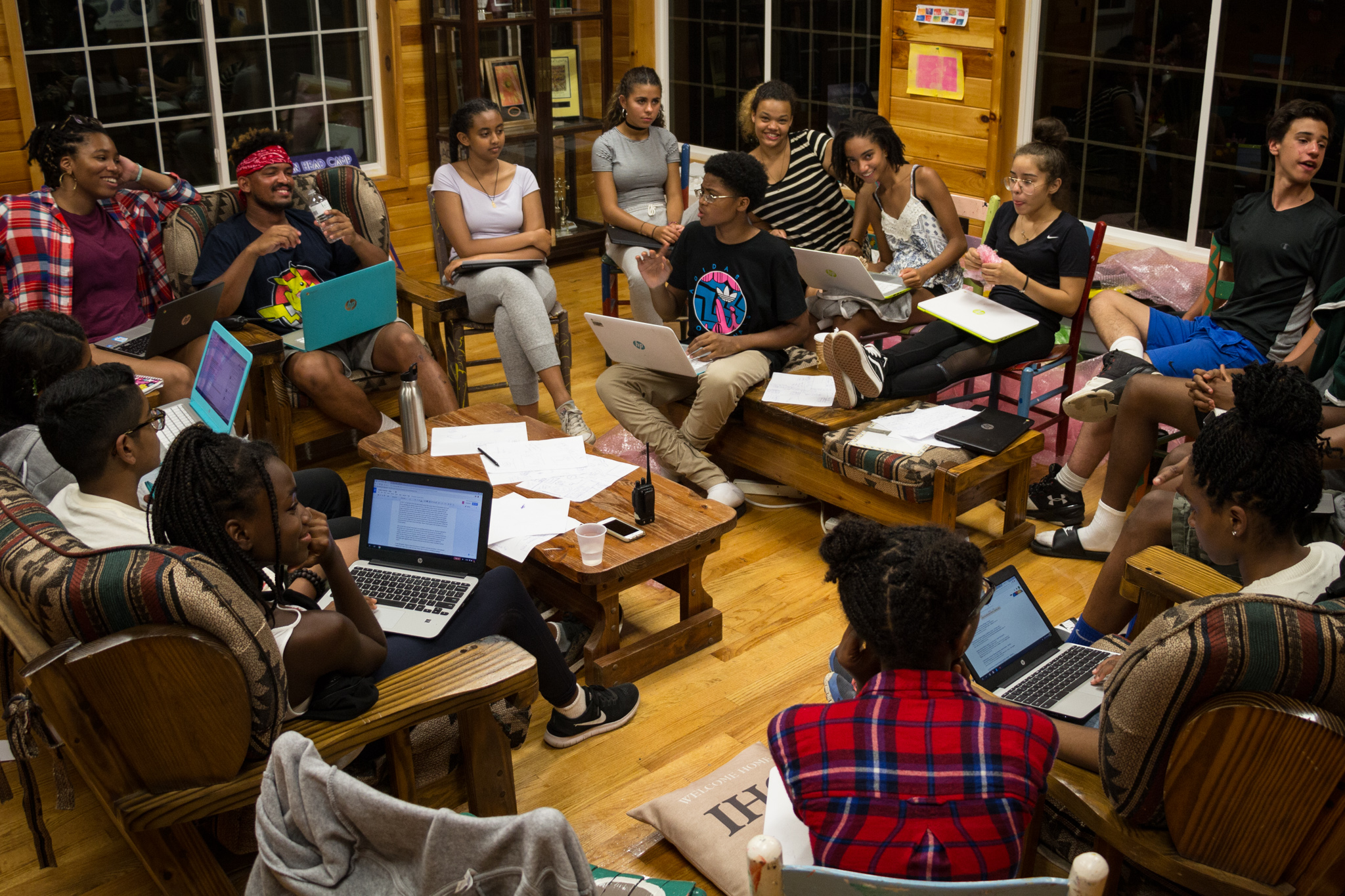 How can writers surpass the role of passive spectator and become active witnesses to the current narrative? The Writing as Witness workshop challenges writers to use their writing as a tool for change. The workshop will use texts from writers like James Baldwin and Ta-Nehisi Coates to discuss the racial tensions that writers witness and experience in their own lives. Writers will then develop their own narratives that explore racially charged situations in which they were either a witness or a participant.