Chief Operations Officer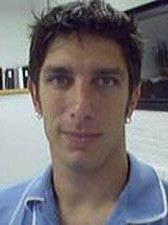 Jeremy Wallace-Segall is the Chief Operations Officer for Writopia Lab. Jeremy oversees technology and back-office functions, contributes to the organizational literature, recruits new students and new schools, and does light housekeeping.
Jeremy has built and implemented databases and websites for 15 years. He ran a consulting business, ABCDataworks, for six years, that brought database, website, and communications strategy to non-profits and socially minded corporate ventures. Jeremy spent a few years in the corporate world, but most of his work experience has been focused on making the world a better place by helping non-profit organizations manage their data collection and dissemination. Jeremy has written corporate policy documents, software documentation, branding copy for websites, and tutorials.