Instructor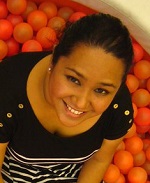 Sophia is thrilled to be joining Writopia Lab, Westchester as a Writing Instructor. Sophia is an author of books for children and young adults. Her first book, What Things Mean, is a young adult novel published by Scholastic Asia (2016). This work won the Grand Prize at the 2014 Scholastic Asian Book Awards, and is one of the first young adult stories about the Philippines to have been published by Scholastic. What Things Mean was included in the Philippine Daily Inquirer's Top 10 Books of 2016. Her second book, a children's picture book titled Soaring Saturdays, won 2nd Prize at the Samsung KidsTime Authors' Awards (2015). It was digitized into an interactive e-book app in 2016 and is set for print release by Scholastic Asia in 2018. Sophia wanted to be many things growing up: doctor, teacher, ballerina, ninja, crime-fighting international spy, wizard, time traveler, journalist, and lawyer. She likes to think she can be all these things through writing. She studied creative writing at the University of the Philippines Diliman, and is currently a Creative Writing MFA Candidate with a concentration in Writing for Children and Young Adults at The New School in New York City. You can find her online at www.sophianlee.com.
Instructor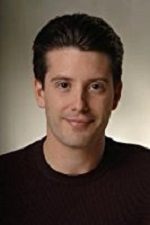 Justin Allen is excited to be an instructor at Writopia Lab. Justin is the author of two novels, Slaves of the Shinar and Year of the Horse. He is also the author of three plays. Murder at the Masque: The Casebook of Edgar Allen Poe and Gilbert and Sullivan, The Ballet! were both commissioned and produced by Dances Patrelle. The Beatitudes was commissioned by Eidolon Ballet in Concert and was produced for the 2010 New York International Fringe Festival. Justin is curently formulating a new script, which he wants to call Superhero: The Legend of the Lightning Defender. Justin earned his MFA at Columbia University and studied Comic Book Scripting at the Savannah College of Art and Design. He loves fantasy and science-fiction, mystery and alternate history, love stories and comic books, and he adores work that defies classification. He has taught writing as a part of the Columbia Writing Workshops at Bank Street College of Education, led a seminar focusing on graphic novels and comic books at Bethesda Academy, and spent years as a children's ballet master in New York City. He looks forward to reveling weekly in the work of the talented and creative young writers that make Writopia Lab a special place.
Volunteer Mentor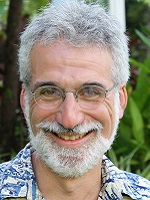 Joe, who will be joining Writopia Lab as a volunteer writing mentor, is the author of three novels; nonfiction books on science, natural history, and baseball; and a bunch of mystery short stories. He's also worked as a mentor for writing students (everything from middle schoolers through adults) for many years, and may love that part of his life the most. He lives in Westchester with his family, which currently includes two kittens and a patient old dog.
Join the Team!
If you love writing and want to share that love with young writers, apply today to join Writopia Lab! Click here to learn more!