Join the Team!
What is it like to work at Writopia Lab?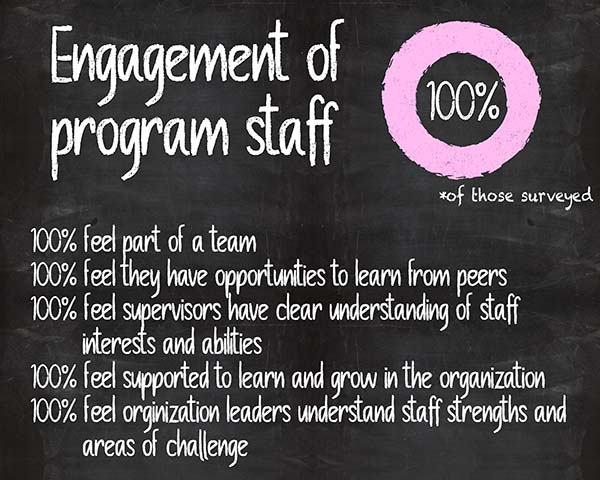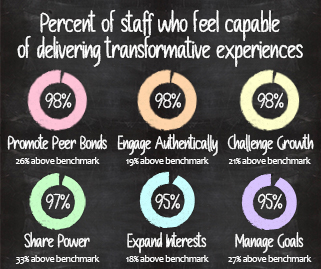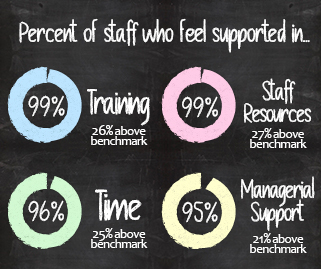 Writopia Lab is a 501(c)3 nonprofit organization founded in New York City in April of 2007. Our mission is to foster joy, literacy, and critical thinking in children and teens from all backgrounds through creative writing. We do this by providing young writers an authentic writing workshop experience, guided by professional authors and playwrights who have been fully trained in our time-tested methodology. The results speak for themselves.
If you are excited by the idea of joining a community of writers who are eager to share their love of the craft with the next generation, please click any of the job openings below to apply for a position at Writopia Lab!
Jobs with Writopia Lab
Applicants for instructor positions should be published authors and/or produced playwrights.
Volunteer
Write to Recognition
Write-to-Recognition enables 50 writers to attend three semesters of creative writing workshops on full scholarship. In addition to their workshops, these 50 writers also receive 30 one-hour-long private sessions with volunteer tutoring mentors.
In the private sessions, volunteer mentors work one-on-one with our writers on improving their grammar and mechanics through individualized, revision-based lessons. Each week during a private session, mentors read the piece their writer is working on and identify a skill they need to improve. Every writer has a different level of literacy and different technical aspects they need most help with.
It is our hope that in private sessions with Write to Recognition mentors, each writer will gain a command of their writing style and a voice as well as the confidence to submit their work for publication.
We are in need of volunteers who find it easy to be supportive and enthusiastic about young writers' work and who can be thoughtful mentors and guides. We prefer applicants with a Bachelor's degree.
Apply to be a Write to Recognition Mentor!
Joy and Literacy in Afterschool Program
Writopia Lab is seeking supportive and enthusiastic volunteers with a passion for creative writing to serve as mentors for our inaugural Joy and Literacy in Afterschool program (JLA). The JLA, a collaboration between Writopia Lab and the Pinkerton Foundation, is designed to share Writopia's unique, effective, and joyous creative writing workshop methods with afterschool programs serving students from low-income backgrounds throughout Manhattan. The program offers volunteers a chance to learn the Writopia method and enrich their teaching experience by working side-by-side with Writopia Instructors and after-school staff in various programs throughout the city.
Send us an email to inquire about other volunteer opportunities.
College Internships
Writopia Lab looks for interns who are supportive, enthusiastic, and willing to learn how to be thoughtful editors and guides for young writers. Applicants should have a strong background in English, Literature, Creative Writing, or Education. Completed degrees are not required.
---
High School Summer Internships
About the High School Internship Program
Internships are available for high school students who have taken a Writopia Lab workshop within the past calendar year. High school interns serve as role models and help guide our youngest writers ages 6-10 years old in workshop. High school interns assist instructors by providing workshop and editorial support such as typing and story-development brainstorming, as well as moral support for all writers. This is a volunteer opportunity, and we are happy to sign off for volunteer or community service requirements for schools.
High school interns must
be at least 15 years old at the start of their internship,
have taken at least one Writopia Lab 15-hour workshop within the past calendar year (trimester, school break, and summer workshops all qualify),
attend a one-hour mandatory training prior to their internship,
commit to at least two week-long summer workshops or one trimester-long weekly workshop.
How to Apply For a Summer Internship
How to Apply For a School-Year Internship
School-Year Applications are accepted on a rolling basis starting September, 1st
Internship placements are contingent upon availability and enrollment
If you have any questions, email teeninterns@writopialab.org
Culture Statement
Writopia Lab's Workplace Values
Learning, Community, Innovation, Hard Work, and Communication
At Writopia Lab, we value a work culture driven by open communication within our close-knit community, and a passion for innovation, hard work, and continual learning...
Read the entire culture statement.
Frequently Asked Questions
What kind of people does Writopia Lab hire?

Our instructors are all published authors or produced playwrights. Just as important, they are individuals who are excited to be working with children and teens. We think of our teachers as half camp counselor (fun and funny, warm and engaging) and half savvy editor/teacher (astute, insightful, serious, open, sensitive). In short, we look for people for whom writing plays a central role in their life, and who are naturally filled with enthusiasm, kindness, and insight.

I'm not yet published—can I still teach?

We hire assistant instructors who are currently in MFA programs or are working on their path to publication. Many of these assistants grow into full instructors as their writing career grows!

How many hours do instructors work?

During the school year, instructors teach anywhere from 3 to 30 hours per week; during the summer and school breaks, hours range from 15 to 30 hours per week.

What is the training process like?

Once hired, instructors go through an extensive training process which involves shadowing head workshop instructors, learning our instructor handbook, and meeting with core staff for one-on-one in-depth training discussions. Additionally, all our instructors receive regular professional development throughout the Writopia Lab trimester.

Can I work with a specific age group, or will I be working with all children, ages 6 to 18?

Though some instructors work with many different ages, other instructors feel they work best with a specific age group. We will always match instructors with workshops that are the best fit for them.

How long do instructors commit for?

In the school year, instructors are expected to commit for the fall, winter, and spring trimesters. Since nearly all of our writers continue from trimester to trimester, and since they become deeply connected to their instructors, this promotes community and productivity.
In the summer, when workshops are week-long, instructors commit to working between 6 and 11 weeks over the summer.

Does Writopia Lab respond to all applicants?

Unfortunately, due to the number of applicants, we cannot respond to applicants who we will not be interviewing.
Our Mission
Writopia Lab fosters joy, literacy, and critical thinking in children and teens from all backgrounds through creative writing.
We have never turned away a student whose family was unable to pay for workshops. Fifty percent of our students attend on either partial or full scholarships.