Mission
Our mission is to elevate our youth's voices onto the page in order to further Writopia Lab's mission of fostering joy, literacy, and critical thinking in all young people through effective, passion-driven writing.
Projects
Newspapers
The Writopia Lab Quarterly Newspaper publishes four issues per year. Participants around the world join our workshops to brainstorm topics and receive high-level guidance from published journalists in developing feature stories, opinion pieces, profiles, news coverage, crossword puzzles, and comics. Writopia Lab reporters conduct interviews and research in order to learn and share their knowledge with the public in engaging, effective ways.
The Yearly WriCampian is a newspaper written by WriCampians every year, detailing their experiences and showcasing their pieces from our annual sleepaway camp.
Anthologies
Written by Young Writers and Teens
Written by Writopia Lab Instructors and Staff
Pressure is a flash-fiction anthology written by Writopia Lab's own instructors and staff.
Upcoming Anthologies
An anthology centered around Home and the LGBTQ+ community is expected to be released in summer 2021.
Submissions are now open for a poetry anthology for writers 12 and younger focused around "dreams and fantasies." Submit here by May 3rd, 2021.
Online Lit Mags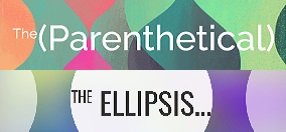 The (Parenthetical)
The (Parenthetical) is an online magazine dedicated to showcasing our workshoppers pieces, exclusively for ages 6-12.
The Ellipsis...
The Ellipsis... is an online magazine that features works written by our teen workshoppers.
Teen-Imagined and -Run Magazines
Diatom Journal
A national magazine of original writing, visual arts, and music, Diatom Journal is curated coast to coast by Writopia Lab teens.
Teen-Run Anthologies
Turning the Page
Turning the Page is a teen-led social justice committee that is part of the year-long Creative Portfolio Program. Each year, this leadership committee will pick a social justice issue or theme to focus on, and call attention to, through an anthology of poetry and prose centered around that theme. Our first issue was released in fall of 2020 and focuses on destigmatizing mental health issues.