Partners
In addition to the young writers that take workshops at our labs, Writopia partners with community-based organizations, schools, camps, and government organizations to extend the reach and impact of our creative writing workshops.
Government Partners
NYC Department of Youth and Community Development
Camps
JCC Camp Settoga
JCC Jewish Journey Project
Buck's Rock
Community Partners
Nuyorican Poets Cafe
Barnes & Noble
Book Culture
Freebird Books & Goods
Nonprofit Partners
Big Brothers, Big Sisters
Bryant Park
ESPI (Exam School Partnership Initiative
Goddard Riverside
Homes for the Homeless
Lincoln Square Community Center
New York Historical Society
The New York Public Library
Scholastic's Art & Writing Awards
School's Out New York City (SONYC)
University Settlement House
With the support of the The Pinkerton Foundation, we have been bringing the Writopia Lab Training Institute to Goddard Riverside, Lincoln Square Neighborhood Center, and University Settlement House since 2016 to run workshops for their youths and to train their staff in the Writopia method.
In partnership with the NYC Department of Youth and Community Development, we have brought the Writopia method to additional CBO's and after school sites through our professional development and training sessions with their staff.
School Partners
Our New York City in-school locations include:
UNIS, WHEELS, Cristo Rey, Thurgood Marshall Academy, Lower East Side Preparatory School, Nest+M, the Ethical Culture School, Montclare Children's School, Success Academy, Fieldston Lower, United National International School, PS 165, PS 276, Explore Charter School, PS 166, PS 85, and PS 234 in Queens, PS 58 (The Carroll School in Brooklyn), PS/MS 89 The Williamsbridge School, AmPark Neighborhood School, Kingsbridge International High School.
Our New York Metro North locations include:
Fox Lane Middle School, John Jay High School, Mount Kisco Elementary, Saints John Paul School, Core Homeschool Collaborative (Greenwich, CT), Katonah Elementary, Scarsdale Middle School, and Solomon Schechter.
Our Washington D.C. locations include: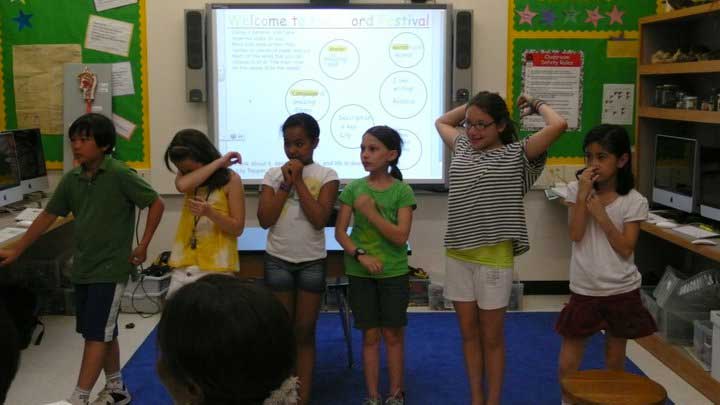 Anacostia High School, Ballou Senior High School, Richard Wright School for Journalism and Media Arts, Sidwell Friends, Virginia Madison Recreational Center, The SEED School, Thomas Jefferson High School, Maret, Woodrow Wilson High School, Cesar Chavez Parkside Middle School, Alice Deal Middle School, and Kelly Miller Middle School in the capital; Hyattsville Middle School and Richard Montgomery High School in Maryland; and Wakefield High School, Swanson Middle School, The Episcopal High School, TC Williams High School in Virginia, 100 Black Men, Phoenix House
Our Chicago and Los Angeles schools include:
Central School in Wilmette, IL; The Realm Creative Academy, Canfield Avenue Elementary School, Encino Charter Elementary School, and Los Angeles Center for Enriched Studies (LACES)
---
"For ESPI students the Writopia week is a revelation. For students who have already begun to self-identify as readers and writers the experience is a homecoming. Many of these students continue on their own with Writopia in future years on scholarship. For other students, probably a majority, who are math kids and have never liked "ELA," Writopia connects their innate verbal flair with a subject that had often seemed dull and restrictive in school.

Our goals are explicitly academic, in that we seek to address the "excellence gap" that keeps many Black, Latinx and low income students out of the pipelines to schools like Hunter, Stuyvesant and Bronx Science, but we find that a creative approach like Writopia is essential across disciplines to build deeper motivations that can underlie achievement at high levels as our students progress through school. At an organizational level ESPI's partnership with Writopia has been a model "

- Andy Mccord, Co-founder, program chair
"Thank you so much to Wriopia for providing amazing virtual summer programs for our elementary school community. The teachers were super engaging and you could see the excitement as the scholars shared their stories even through the virtual platform. It is a true testimony to Writiopia that they can translate their creative in-person programming to a remote setting."

-Charter School Partner
Join the Team!
If you love writing and want to share that love with young writers, apply today to join Writopia Lab! Click here to learn more!