Contact Us
If you are interested in learning more about our in school programs or professional development opportunities, please contact ProfessionalDevelopment@writopialab.org.
---
Writopia Lab In Your School!
In-School Workshops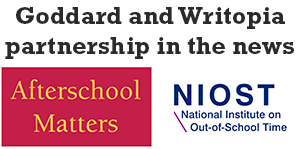 Writopia Lab's teaching artists run in-school semester-long and school year-long fiction, poetry, playwriting, graphic noveling, and essay writing workshops. We serve students grades K-12 in schools across New York City, New York Metro North, DC Metro, Chicago, San Francisco Bay Area, and Los Angeles. Find out more about our in-school programs and how we can best serve your school's needs here!
Professional Development and Professional Learning
Writopia partners with the NYCDOE Chancellor's Office to bring professional learning in the form of fun and productive writing workshops to teachers so that they may reconnect with their own writing process in order to better serve their students.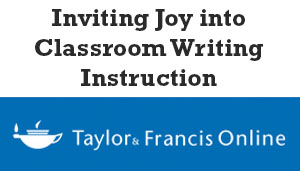 "I am one of the ELA teachers that had the pleasure of having Writopia in my class this past semester. I am writing to tell you what a pleasure it was working with Milana and Sarah. Their enthusiasm, creativity, and patience created such a positive and creative work environment. My students (an I!) looked forward to every Tuesday with them. We are all going to miss them!"

Michelle Putnick, PS/MS 89 Teacher,
The Bronx, 2019
Who We Serve
Writopia serves students from all backgrounds and experience levels. Visit our Who We Serve page for more infromation.
Writopia's Impact on Academic Performance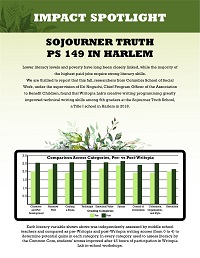 77% of our parents of reluctant writers reported that they felt that exposure to Writopia had direct impact on improved grades and standardized test scores. View Our Impact page for more information.
Writopia was really beneficial for students who already see themselves as writers, as it gives them the creative outlet. But it is also great for reluctant writers; they flourish in this type of environment.

Teacher, PS 276 in New York City
Resources for In-School Educators
If you are interested in receiving Writopia's Common Core-aligned 3rd and 4th grade curricula, our Creative Writing Instruction Handbook for grades 2 to 12, or other Writopia resources, please apply here.
Educators or nonprofit administrators who serve low-income children and teens will be given priority. A member of the Writopia team may contact you with a few additional questions as part of the application process.
Field Trips to Writopia!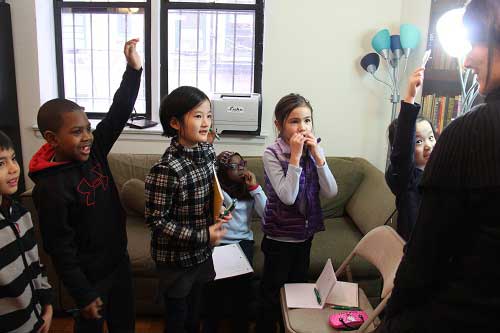 Writopia Lab welcomes students and educators to visit us for field trips! Our instructors work with classroom teachers to create fun, energetic, and creative activities that supplement what students are learning in class. On one recent field trip, a class of high school juniors studying Othello came to Writopia to apply the scholarly insights they'd learned about Shakespeare in school to their own dramatic works. During the visit, the students tried their hands at starting their own plays, creating tense scenes with romantic dialogue and plot-thickening monologues, and experimenting with movement and stage direction.
For information about field trips to Writopia in Manhattan, Brooklyn, DC, or LA, please email Register@writopialab.org or Rebecca@writopialab.org.
Professional Development
Our Professional Development first gives teachers the space to feel like writers again, and then provides the tools to allow them to bring that renewed joy—along with a refined expertise—back into the classroom. Our fun and effective instructional methods benefit the writing process for both teachers and students. Most importantly, it helps infuse passion for writing into the classroom and throughout the whole school.
The more teens enjoy the writing they do (whether in or out of school), the more likely they are to consider writing an essential skill for their future success in life.

National Commission on Writing in America's Schools and Colleges, The Neglected 'R': The Need for a Writing Revolution 2008
Our Mission
Writopia Lab fosters joy, literacy, and critical thinking in children and teens from all backgrounds through creative writing.
We have never turned away a student whose family was unable to pay for workshops. Fifty percent of our students attend on either partial or full scholarships.
Impact Spotlight 2019
Check out the latest 2019 Impact Details!
Read the WriCampia Impact Spotlight Report!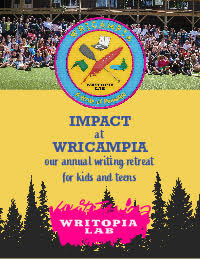 Join the Team!
If you love writing and want to share that love with young writers, apply today to join Writopia Lab! Click here to learn more!