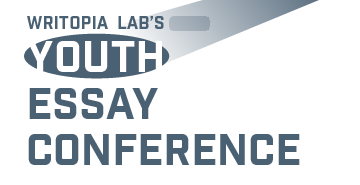 2021 Virtual Conference: A Celebration of Critical Thinking Across Disciplines
At this conference, the next generation of thinkers, writers, and leaders share the ideas and research that they are most passionate about with a panel of their peers and the community at large. The panels form organically from a pool of critical essays we receive from writers ages 10-18, which highlight the concerns and commentary of the next generation.
Highlighted Panels
Memoir
Memoir comes from the French word meaning "memory." At its core, memoir is exactly that: it is a memory or a collection of memories that are designed to display the writer's past. Our panelists explore the way that writing our stories can help us make sense of, and come to peace with, our pasts.
Global Health in the Age of COVID-19
The COVID-19 crisis has challenged and changed every aspect of our lives; it also has shone new light on the existing issues in our healthcare systems. From mental health support during COVID-19 to the rising costs of prescription drugs, our panelists explore topics with urgency and insight.
At the Crossroads: Intersections of Race & Gender Politics
Kimberlé Crenshaw coined the term "intersectionality" in 1989, and ever since then, it has been an integral mode of analyzing the politics of gender, race, sexuality, religion, and more. These panelists grapple with issues such as whether traditional masculinity impacts gun violence; how the wearing of a hijab can be a powerful feminist statement; and how racism permeates policing and sports.