Chief Executive Officer
Founder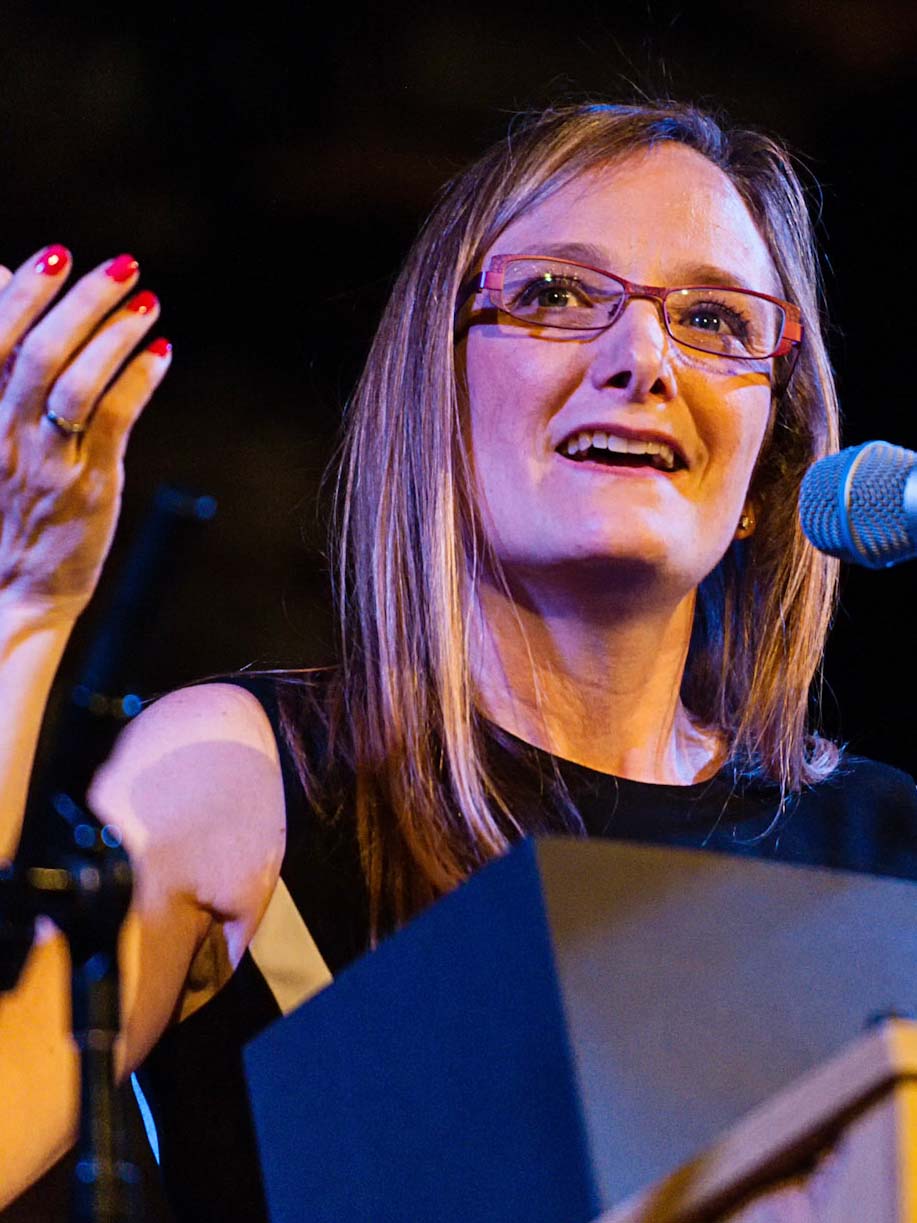 Rebecca founded Writopia Lab in April 2007, and currently directs the national organization. You can read the founding story in The Village Voice. She designed the organization's mission and no-barriers sliding scale model, as well as its instructional approach, which has been embraced by thousands of children, teens, schools, and nonprofit partners across the country. In 2015, she established Writopia's Training Institute that serves the youth development sector and the Department of Education and established The Positive Literacy Collaborative in partnership with Goddard Riverside in 2019 both with the support of the Pinkerton Foundation. Rebecca has led the organization's growth and impact in NYC, while establishing and overseeing its labs in the DC Metro region, NY Metro North, Chicago, Los Angeles, and The Bay Area.
She writes, presents, and curates panels for schools, events, and conferences on a variety of topics including "The Case for Youth Voice, Creative Writing, and Joy-Based Writing Programs in Schools and After School," "Building Safe Spaces: The Power of Creative Writing for Kids Who Have Experienced Trauma," "How to Inspire Joy and Creativity through Thought Competition," "Partnering for Literacy Impact", and "How to Love Writing for High School and College Admittance." She oversees communications and development at Writopia Lab.
In the founding five years of Writopia Lab, Rebecca won multiple teaching awards including the Scholastic Awards' 2012 Ovation Inspired Teacher Award for submitting the most outstanding senior portfolios on the national level and for "developing a method of working with students that inspires them to create original work that embodies their unique, personal voice.... Because of [her] tutelage... these students are now empowered to bring that voice into the broader world..." She has also won the 2008, 2009, and 2011 National Gold Apple Teacher Award for "submitting the most outstanding group of submissions on the national level" to the Scholastic Art & Writing event.
Rebecca oversees impact assessment at Writopia. She studied at Harvard Business School's Performance Measurement for Effective Management of Nonprofit Organizations for organizational leaders in 2015 and continues to oversee Writopia's impact assessment team's practices as a Youth Inc partner. She won a 2021 scholarship to attend Columbia University's certificate program in business excellence for nonprofit leaders and is currently completing her Master's in Urban Education Policy at CUNY Graduate Center.
Rebecca also serves on Writopia Lab's Board of Directors and is thrilled to have a team of accomplished board members from various social and business sectors, to help shape the future of writing education, and Writopia's literary arts, youth development culture.