Co-Associate Executive Director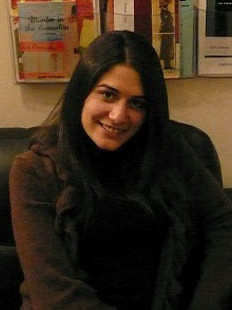 Danielle has been part of the Writopia Lab team since 2011. She oversees workshops nationally, and develops and implements curriculum for after-school and in-schools programs. She runs workshops at Title-1 public schools, charter schools, and Alternative to Detention Centers.
Danielle has been recognized by the Scholastic Awards "as an outstanding educator whose dedication, commitment, and guidance are represented by student work selected for national honors." She launched Writopia's Essay Writing program at Writopia in 2013 and Narrative Therapy workshops in 2019. She oversees program evaluation at Writopia, using Hello Insight to measure Writopia's SEL impact in order to evaluate and respond to the needs of our young writers. She has published her research on Writopia Lab's impact in the academic journal, The Educational Forum.
She received her Masters in Humanities and Social Thought at NYU in January 2010 and her Masters in Social Work from Columbia University in Spring 2019.