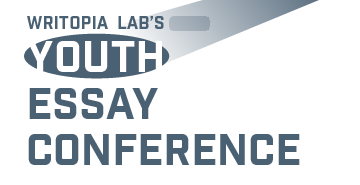 2022 Youth Essay Writing Conference:
A Celebration of Critical Thinking Across Disciplines
Writopia's 2022 Youth Essay Conference: A Celebration of Ideas Across Disciplines will be hosted online via zoom. This conference welcomes the next generation of thinkers, writers, and leaders to share the ideas and research that they are most passionate about with a panel of their peers and the community at large.
This year, our Essay Writing Conference will be held online on Saturday, March 19th, 2022, from 2:00 to 5:00 PM EDT / 11:00 AM to 2:00 PM PDT.
Submissions for 2022 are closed.
Panels
The themes are formed organically from a pool of critical essays we have received from writers from all over the country. Some of our past panels and panels we hope to host during our 2022 conference are listed below:
Literature/Film/Media/Music/The Arts
Science/Technology
Philosophy/Religion
Current Events
History
Race/Culture/Gender
Call to Action!
Traditions and Rituals
and more!
About "Call to Action!"
So often we encounter situations that inspire us to take a stand. While some focus on larger scale issues, others can be as simple as running out of toothpaste! These are the decisions and actions we and others make, driven by our concerns and passions, even our fears. When have you experienced a call to action? Have you answered a call to one? What happens when we are faced with the ability to enact change?
About "Traditions and Rituals"
Traditions play a key role in our lives. We develop and uphold traditions throughout our lives. Some we embrace wholeheartedly and some we partake in half-heartedly or not at all. They are ways of belief and rituals, major or minor acts. Some are passed down for generations and some are new... How has tradition shaped you? What rituals, big or small or somewhere in between, do you perform?