Debate Programs and Teams
Click here to see Debate workshops on the schedule!
Writopia's Debate Team workshop provides our middle schoolers with information and skills needed to join the competitive debate circuit, while also fostering the cooperative and creative environment that characterizes Writopia. Debaters work with a set team over the course of the workshop and explore a variety of topics and stances through the use of sparring and gameplay. In addition to providing your writer with crucial debate skills, this workshop strengthens our kids' and teens' critical thinking abilities, creativity, confidence and teamwork.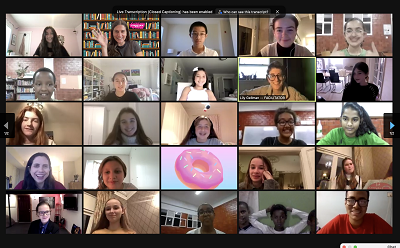 Writopia Lab debaters have the opportunity to participate in regional, national, and international tournaments. Writopia runs one of the only international middle school novice debate tournaments in the world! We compete and socialize over Zoom with middle school debaters from places including Rwanda, Tanzania, Taiwan, Ireland, Canada, and of course, New York, Los Angeles, Washington D.C., and more.
Near the conclusion of this workshop, Writopia will provide a Parliamentary Debate tournament for the debaters. During this tournament, writers will gain direct experience with parliamentary competitive debate as they spend a full day sparring on various topics selected from a list provided to them in advance.
For information about this tournament click here!
Following tournaments, we switch gears as a workshop from competition to cooperation, and focus on solution building for a pre-selected issue together. Through this, debaters tackle the issue in a deep and nuanced way while gaining a greater understanding of the value of collaboration.
Speechwriting Workshops
Can you change someone's mind in less than five minutes? Whether it's climate change, gun control, or making your school cafeteria more sustainable - this program will give students the tools to be effective advocates for the causes they believe in, combining persuasive writing with rhetorical devices and public speaking skills.

Topics explored include:
How to develop an effective, logically structured argument with claims, reasons, evidence, and impacts
Rhetorical devices such as pathos, logos, and ethos and how to use each in tandem to persuade an audience
Public speaking skills ranging from volume and tonal control to how to overcome stage fright
Watching, reading, and deconstructing famous speeches
Students will pick an issue that matters to them, work on researching and crafting it with their peers, formulate arguments, and then practice delivering it orally before an audience. Every session will focus on a different aspect of speechwriting and speech-giving, where students will have the opportunity to apply the skills of the day by working on their own speeches closely with an instructor before culminating in a speech session at the end of the week.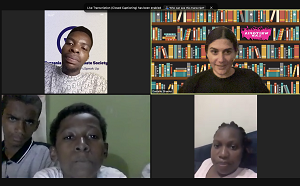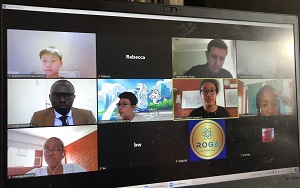 ---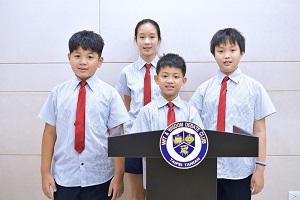 "We can not express enough gratitude for having the opportunity to engage with such a diverse and fun group of debaters across the globe. You gave us a magical night, and our kids now already exhibit a transformational attitude towards debate. We just want to say a big thank you for everything you have done! Many thanks."

Tiffany Lee, Founder of Wit and Wisdom Academy, Taiwan
The hallmark of a productive debate is not persuasion, but insight. In a good argument, you're as motivated to learn as to convince. You can declare victory when everyone involved has deepened their understanding, broadened their knowledge, or evolved their thinking.

Adam Grant, Author
Thank you so much for the kind feedback about Jeeya. This was her first experience with debate and she had no clue how an actual debate is conducted until the first debate on electoral college and she definitely has a better understanding of it. This class is the highlight of her week and she has taken immense interest in the actual elections because of the debate Classes. We will definitely be signing up for the winter sessions.

Vidhi B., Parent