Youth Awards and Accomplishments 2021-2022
2021-2022 Publications
We are so proud of all of our writers who took the risk of submitting their work for publication or recognition this year, and we are so happy for those who won recognition. Always remember: a writer isn't a writer because she wins awards; a writer is someone who has the motivation and passion to write and to submit regardless of the result. We love reading all of your work! It is an honor to be a part of each of your writing journeys within the workshop and beyond, as you navigate the challenges and excitement of sharing your work more broadly.Congratulations:
2021-2022 Awards
Fewer than 1% of submissions win national recognition from the Scholastic Awards each year. Our writers won 15 medals, including one American Voices Award.Congratulations:
Annabelle Baird, Liana Hwang, Leila Jackson, Mia LaBianca, Marissa Michel, Michelle Qiao, Elizabeth Shvarts, Haohan Sima, Avantika Singh, Hudson Warm, Tessa Wheeler, and Ziyi Yan.
Seven Writopians were American Voices nominees for the 2022 Scholastic Art & Writing Awards, including Ruhani Chhabra, Alex Cheng, Sabbia Gale-Donnelly, Leila Jackson, Marissa Michel, Michelle Qiao, and Hudson Warm.
Writopians from across the United States also received over 200 regional key awards from the 2022 Scholastic Art & Writing Awards.
Over 8,000 kids applied to the Young Arts awards; 159 became finalists and only 21 won recognition for their writing.
Congratulations to Michelle Qiao, a Young Arts award winner.
Congratulations to Emily Maremont, who was a Young Arts runner-up.
Congratulations Mariah Mendoza and Ryen Jones, who each received the Meringoff Valedictory Prize and Scholarship.
Congratulations Noelle Kolmin, who won an Honorable Mention in Stone Soup's March 2022 Flash Contest.
Events
Worldwide Plays Festival
This year we hosted our thirteenth annual Worldwide Plays Festival!
Congratulations to the featured playwrights: Samuel Bachman • Eleanor Benowitz • Sierra Blanco • Raymond Cedars • Julia Cramer • Nala Delgado • Sanja Greenawalt • Stephanie Groves • Sophia Hall • Amelia Harrington • Riddha Iyengar • Kamya, Nehal, Maria, and Saphyia • Kamya, Dayvion, and Allenell • Mame-Diarra Kane • Robbie Kluger • Leiya Liu • Nova Macknik-Conde • Timia McCoade • Adiyah Parham • Eli Prager • Maylin Quick • Analia Rivera • Maya Ruben • Brishti Sarkar • Eve Shafer • Clio Taylor • Annelie Valla • Siena Vega • Hudson Warm • Izzy Weitzman • Tessa Wheeler • Sasha Wolf-Powers • Grace Zhang • Jonathan Zhang
Click here to watch the plays being performed live in Bryant Park!
Readings
Congratulations to these writers who shared at one of our readings!
Odin Adeler • Nadine Avery • Daniela Avrekh • Zara Banks • Sienna Beck • Willa Beck • Samuel Behar • Tsofia Bloch-Elkouby • Adele Cao • Dylan Castillo • Lucas Castillo • Danan Chan • Kenneth Chen • Charlie Chi • Penelope Chi • Remi Chi • Sheila Cohen • Akshinta Das • Nala Delgado • Jessica Draper • Lily Ehling • Matteo Fiorese • Rory Frasch • Sarah Froman • Sabbi Gale-Donnelly • Shayan Gharib • Soraya Gharib • Ruyi Gong • Emma Goode • Ananya Govind • Will Hahn • Cameron Hendrick • Avery Hudgins • Rena Jalon • Abigail (Crowley) Keating • Stella Kerwin • Antonio Klebanski • Robbie Kluger • Noelle Kolmin • Kuhu Kothari • Krish Kubba • Camilla Leung • Florence Bass Lloyd • Gary Ma • Nova Macknik-Conde • Matilda Magaldi • Stella Magaldi • Bernadette Mahoney • Eliot Malis • Oscar Manigian • David Meyers • Eva Michaelson • Samuel Mirer • Shruthi Narayanan • Miriam Neptune • Quincy Nielsen • Anna Olteanu • Calvin Osterman • Gabriela Pabon • Nicolo Petrosino • Tara Prakash • Harper Ragle • Aliyah Reinisch • Analia Rivera • Justin A. Rodriguez • Noah Salinger • Savannah Samuels • Eva Scobie • Eve Shafer • Aariz Siddiqui • Aashvi Singh • Sidarth Singh • Vikram Singh • Luke Shin • Sabine Song • Quinn Stromberg • Sienna Sullivan • Clio Taylor • Margalo Teich • Yanic Valbrune • Leah Valitt • Camilo Vergara-Benais • Suhana Verma • Sadie Walsh • Ziang Wang • Maya Wang-Habib • Alec Westergren • Tessa Wheeler • Mia Wilson • Duncan Wright • Dylan Wright • Ryuji Yadao • James Yao
Intern Spotlight
Sasha Wolf-Powers, a long-time Writopia writer, interned with us during the winter and spring trimesters. Check out the video he made for us below!
Click here to watch Sasha's video!
Leadership Councils / Environment / Social Justice Initiatives

Writopia teens came together to build the Enviroactivism Club through Writopia Lab, Los Angeles. Their President, Themi, founded the Enviroactivism Club in May 2019 to explore the intersection between environmental activism and writing and how writing has untapped power to make change. Since then they have organized climate change activism events including beach clean-ups, free educational Nature Writing workshops, movie viewings, and they have been writing and producing newsletters to spread information about the dangers of climate change and what individuals can do to help the planet. Over the last year, these clubs have spread across all Writopia regions.Congratulations:
Los Angeles Enviroactivism Club Members: Dakota Cameron, Ella Kim, Emily Maremont, and Themi Perera.
Brooklyn Middle School Leadership Club: Tess Eller and Gabriela Weyler Dias

Supply Drive / Homes for the Homeless
Collected canned goods, picture books, journals and pens
UWS members: Kayla Castillo, Filimon Eisenberg, Michael (Teddy) Budzinsky
DC members: Michael Olson, Cameron Hendricks, Lily Erdman, David Wang, Adia Ware, and Aris Ware
Check out this video of our DC Writopians cleaning up trash!
Debate
Congratulations:
Mia Wilson, Owen Berland, Paige McClusky, Lia Goldman, and Madelyn Duong Esther Motia, Diana Davidson, and Mason Avery came in second in the Seattle University tournament in March.
In our February tournament with Debate Spaces, Mason Avery won best speaker and Diana Davidson won the charisma award.
For our May public forum tournament, Writopia Lab as an institution had the cumulatively second highest rank in the novice league.
Publishing Lab Anthologies
We published three anthologies in the past year, and are excited to soon launch our AAPI book "Hello From Here: A Celebration of Asian American Identity."Hello From Here is a book filled with postcard letters and illustrations created by Asian American kids from all around the country. Open up this delightful package of stories to explore exciting holidays, mouth-watering foods, centuries-old traditions, and what it means to be Asian American.Congratulations to all the contributors!
Alumni Spotlight
Kristjan Tomasson launched Writopia Lab's Junior Board!

Kristjan credits the dedicated mentors he had at Writopia Lab with developing his composition skills and nurturing his love of creative writing. When he became an instructor's assistant, he relished passing on what he had learned to fourth and fifth-grade Writopia students. During the summer, he worked with under-resourced youth in the Rockaways, teaching them how to express their emotions through the art of writing which was a wonderful and inspirational community service experience.
Email rebecca@writopialab.org to be connected.
We are excited to share that our very own Sophia Hall has not only been selected to be the DC Youth Poet Laureate, but also a 2023 Presidential Scholar! U.S. Secretary of Education Miguel Cardona announced the 2023 list of Presidential Scholars on Wednesday. Out of 3.7 million students nationwide, 5,000 candidates qualified for the 2023 awards. Only 161 made the final list, according to a statement from the Education Department. "U.S. Presidential Scholars have always represented the future of our country and the bright promise it holds. I want each of these remarkable students to know: your passion and intellect, pursuit of excellence, and spirit of service are exactly what our country needs," Cardona said. "On behalf of President Biden, I am delighted to join your family, friends, and communities in celebrating your accomplishments. Aim high, share your talents, and continue embracing opportunities to lead as your exciting future unfolds."
We at Writopia are thrilled but in no way surprised! Throughout high school, Sophia has brought passionate, fun-loving, and rigorous engagement to every conversation, creative arts project, writing workshop, social justice initiative, and literary event she has been a part of or led at Writopia. She reaches out to her Writopia mentors with partnership ideas and sees them through joyfully, thoroughly, and competently. Like so many powerful poets, her work is grounded in the challenges of her personal lived experience and her vision for a more just, fair world. Sophia's extraordinary and equal abilities to connect, listen, share, and inspire with her writing are foundational to her future legacy.

Sophia shared with us: "I'm beyond grateful to have been selected as a Presidential Scholar by President Biden and First Lady Dr. Jill Biden. Their administration has demonstrated their commitment to poetry through the appointment of both an Inaugural Poet and U.S. Poet Laureate, and their support of the National Commission of the Arts and Humanities. I hope to use my role as Presidential Scholar in conjunction with my role as DC Youth Poet Laureate to promote joy, literacy, and love of learning among youth in order to encourage future scholars of all backgrounds. Thank you to Writopia Lab for giving me the tools, resources, and the belief that I could do anything I set my mind to. Most of all, thank you to Rebecca. I first got in touch with her the summer after my freshman year. We spoke over the phone about the entrepreneurial writing contest and workshop I was creating for teenage writers. Since then, she has been my number one cheerleader for all the innovative pursuits I dream up. The community she built at Writopia welcomed me immediately and helped me soar."
BLOSSOMS
by Sophia Hall
Seed
In second grade, we wrote nature poetry and planted cherry blossom trees at our school. We watched the trees grow alongside ourselves. Each spring, the petals bloom, giving joy and hope to the community. Just like the trees, the poetry we wrote also inspired hope for a better future. It was a powerful way to make change.

Sprout
Kids sit, journals open. "I am…" I prompt, listening to the scratch of pencils on paper. "I want… I hope… I dream…" Once everyone finishes writing, we share aloud. As Washington DC Youth Poet Laureate, I serve as an ambassador of both DC and poetry, so I lead poetry workshops to underserved youth in my community. It feeds into a curriculum of social-emotional learning that teaches them mindfulness, self-management, and responsibility, all empowered by poetry.

Sapling
Onstage, my workshop kids perform pieces about their identity. The audience's eyes gleam with tears. After each powerful poem, snaps and whispers of "thank you for sharing your story" fill the air. Poetry allows them to express their true selves, and, in turn, heal the community.

Blossom
As editor-in-chief of Writopia's social justice committee Turning the Page, I host roundtables and invite guest artists to address important issues in my community. We use poetry to tackle racism, sexism, homophobia, generational trauma, and financial literacy. Poems are seeds that, when buried in rich soil, can uproot the generational cycle of poverty and trauma. From the depths of darkness, winter, and war, poetry emerges into the light of day. Plant the seeds. Watch the community blossom. Watch us bloom.
We are so happy for you, Sophia
Rebecca & Your Writopia Family
National Newsletter 2021
In This Issue
2020-2021
Abey Weitzman won a Scholastic Silver Medal for his senior portfolio, "Disability." Watch his powerful graduation speech below in which he mentions Writopia Lab.
Analia Rivera had a piece accepted to Alphabet Soup.
Carol Brahm-Robin published a review in Pank.
Jordan Ferdman won the National YoungArts Foundation Merit Winner in Writing: Creative Nonfiction.
Josie West published a Letter to the Editor in The New York Times.
Lyra Kois was a winner of the New York Times Annual Review Contest.
Petra Brusiloff had her full length play, "Processing…," produced off-Broadway at Theater East.
Sofia Schaffer won an American Voice Medal and a Ray Bradbury Award for Science Fiction and Fantasy.
Our writers won over 260 regional Scholastic Writing Awards including six American Voices Nominees and 13 Medals including ten Gold Medals, two American Voices Awards, one Ray Bradbury Award, and one Best in Grade Award!
Chaya Tong's college essay was featured in the New York Times. Read the article here!
Watch long-time Writopian Abey Weitzman's graduation speech above!
Celine Anelle-Rocha published the following: "Had We Stayed" in Puerto Del Sol: Black Voices Series, 23 April 2021; "Mango" in The Acentos Review, March 2021; "The Harlem House" in Solar, Vol. 2, Spring 2021; and "Mary Guillory and the Righteous Cause" in Fatal Flaw, Vol. 2, Fall 2020.
Christina Connett-Gonzalez had a poem published in Toho Journal, Volume 2 Issue 2.
Jacquelyn Stolos's debut novel "Edendale" was named a literary finalist in the 2020 Forward INDIES Book of the Year Awards.
Jane Young's story "7-11, True and Just" was published in Rock and a Hard Place, Issue #4.
Kaili Turner's piece was published in the Renascence edition of Yellow Arrow. She is also performing in "When We Breathe Native Voices" at the Autry Playwrights workshop. Her sketch "Maybe it's Melanin" is an official selection of the 1st ABFF Comedy Festival.
Kristin Kemper has been doing the lettering for the "Geronimo Stilton" graphic novels from Scholastic Graphix. Book Three ("The Great Rat Rally!") comes out November 2nd.
Madeleine Cravens became the Max Ritvo Poetry Fellow at Columbia University, and was also awarded first place in the 2020 Narrative Magazine's annual 30 Below contest. In addition, her poems have been published in The Florida Review, IMAGE Journal, The New Ohio Review, The Raleigh Review, and Tinderbox Poetry Journal, and she has two book reviews forthcoming in The Brooklyn Rail.
Madeline Steven's piece "Joyland" was published in Juked Magazine, and she is the Freya Project's 2021 Meret Grant Recipient.
Madeline Taylor has two upcoming flash fiction publications in Emerge Literary Journal, June 2021 issue, and her piece "United by Flight," was published in the Tiny Modern Love section of The New York Times.
Rita Feinstein had poems published in Rust + Moth, Rogue Agent, Okay Donkey, and Thimble, and has poems forthcoming in Blue Earth Review, and short stories published in CutBank and Yalobusha Review.
Sanina Clark joined AK Press as the head editor of the "Black Dawn" series and joined A Gathering of Tribes Magazine as Associate Editor; she is also hosting the U.S. Book Show YA Editor's Pick Panel.
Yael Schick is a 2021 Fellow for the Women in Film/Black List Feature Residency.
Congratulations to our graduating seniors who have been accepted to:

Bard, Barnard, Boston University, Brown, Columbia, Cornell, Emerson College, Fordham, Harvard, Kenyon, McGill, New School, Princeton, Smith, Stanford, St. John's College, Syracuse University, Tufts, Tulane, UCLA, University of Chicago, University of Pennsylvania, University of Rochester, Vassar, Wellesley, Yale, and many more wonderful universities and colleges!

Additionally, at least six of our writers have won prestigious scholarships including:

Two Posse scholarship winners, longtime Writopia writers: Maya Delmont to Smith and Jaidan Robinson to Connecticut College
Four Questbridge Scholarship winners: Haily Rosario, Jasmiry Bello, and Iovanni Romarion, Thais Santos to Brown, University of Pennsylvania, and University of Chicago
Two Meringoff scholarship winners: Courtney Chalera and Alberto Ramos.
More of our 2021 graduated who grew up at Writopia!
Emma Goldberg: Writopia Lab's first-ever student just published "Life on the Line", our first book written by an alum released by a major publisher! Filled with gorgeous writing, this page turner captures the changing landscape of medicine through the eyes of six new doctors on the frontlines during an international pandemic. Since she started writing for the New York Times last year, Emma has visited our Newspaper Workshops a few times per year to inspire our teens with her stories, insights, and passion for rigorous journalism. Best of all, Emma will be headlining our November 8th benefit! Look out for the save the date.
Eunju Namkung: Eunju has been enriching the Writopia Lab family with her insight, humor, and contagious work ethic since 2008, first as a teen writer and then as a full-time staff member for two years. In April, she returned to working with us again part-time, this time on our current Diversity, Equity, Inclusion initiative, and will be returning to WriCampia this summer as an instructor!
Katie Hartman has returned to us to teach essay writing workshops after years of evolving into a stand out, energetic, and innovative NYC educator. The Shefa School is lucky to have her as a special education teacher during the year, and we are lucky to have her during the summer!
Lily Gellman returns to us after working in publishing for the past five years and has been taking on our creative writing, essay writing, newspaper, and debate workshops with incredible dedication. She will also be joining us for WriCampia this summer!
A few more of our wonderful graduating Writopians when they were younger. We're so proud of them!
Two years ago, Danielle Sheeler, longtime Director of Camps and Curriculum at Writopia, wrote a paper for the Columbia School of Social Work on Writopia's in-school impact. This fall she reworked her paper now titled "Inviting Joy into room Writing Instruction: An Exploration of the Use of Creative Writing Within the Neoliberal Context of Standardization" and submitted it to Emily Klein, Ph.D. and Monica Taylor, Ph.D's journal, The Educational Forum. It was accepted for publication for November, 2021. We are so proud of Danielle's brilliance, hard work, and dedication to our mission.
Our Executive Director, Rebecca Wallace-Segall, was awarded a scholarship to participate in Columbia Business School's certificate program in Organizational Excellence for Nonprofit Leaders this spring. She loved the opportunity to study the current literature with renowned professors in the field for over 90 hours on topics ranging from Leading Inclusivity, Managing Conflict, Operational Excellence, Values-Based Leadership, and much more.
Yael Schick, Director of Programs, has been accepted to Harvard Graduate School of Education and will earn her Masters in Education Leadership, Organizations, and Entrepreneurship during the 2021-2022 school year. She is a recipient of a Saul Zaentz Fellowship, awarded to emerging leaders in early childhood education. We are so proud of her! Best of all, Yael will be working at Writopia part-time during the year before she plans to return with increased expertise, poised to deepen and broaden Writopia's reach and impact in a new leadership role.
Accomplishments & Impact
In January, Rob Roy, who is now our Director of Programs Operations, oversaw with his team the adjudication of 6500 submissions to the Scholastic Awards in The Bay Area, Washington DC, Westchester, and Chicago. (Writopia Lab is the affiliate partner in those regions.) The team ran this operation seamlessly and thoroughly, and followed up with an inspiring, national online ceremony.
Three years ago, The Pinkerton Foundation agreed to fund the Positive Literacy Collaborative, an idea that the Executive Director of Youth Services at Goddard Riverside, Susan Matloff-Nieves, and Rebecca Wallace-Segall dreamed up over vegan soup while considering ways to achieve greater literacy impact in the sector. After three years of co-building and co-processing together, Susan and Rebecca, funded by The Pinkerton Foundation, have begun co-writing a narrative recapitulation of our partnership experience to present at conferences and publish in the field.
Writopia Lab Staff Promotions!
Janelle Williams, who has been with us for five years, is now Associate Director of Programs.
Lena Roy, who has been with us for 12 years, is now Director of Teen Programs.
Rob Roy, after ten years of serving Writopia New York Metro North, is now Writopia Lab's Director of Programs Operations.
Madeline Taylor, after five years serving in our national office in NYC, is now Writopia Lab's Associate Director of Programs Operations.
Elsa Bermudez, our Senior Programs Manager, after six years of working in our NYC office, has moved to our Los Angeles office. She is continuing to manage our Homes for the Homeless partnership and co-manage our Write to Recognition program while teaching in Los Angeles in person and online, and is training to oversee the health and growth of Writopia L.A.
After serving for two years as program coordinators, Rachel Dean, based in Westchester, and Rita Feinstein, based in DC, are now Writopia Program Managers.
After three years of teaching workshops and running the Songwriting Program at WriCampia, Malcolm Knowles is now Division Head of Upper Boys.
Welcome to our New 2021 Full-Time Staff
Alex Tlatelpa, our new Accounting and Operations Specialist!
Andriy Repik, our Full-Time summer IT and Operations Specialist
Rachel Zubrin, our new DC Program Coordinator
Will Bond, our Full-Time Media Coordinator
New Partnerships
The Bronx: In January, Danielle and Janelle intiatited and launched weekly creative writing and GED test preparation workshops for eight writers at Bronx Connect, an Alternative to Detention Center, for writers ages 15-24.

New Mexico: In February, we began partnering with Pojoaque Valley High School AVID Program, working with high school seniors from low income backgrounds both on college essay and analytical essay writing. Six instructors are working across three es.

Los Angeles: In February, our West Coast staff ran our first program with the Museum of Contemporary Art. It was a one-day program with teens enrolled in a multidisciplinary arts program they run.

Brooklyn: In February, Brooklyn Regional Manager, Bianca Turetsky initiated and launched a partnership with the Brooklyn Friends School. Our staff ran an amazing spoken word workshop for 225 elementary and middle school students.

Brooklyn: In March, Bianca also oversaw the launching of a free three-week creative writing program at the Park Slope Branch of the Brooklyn Public Library for tweens and teens.

NYC: We've served thousands of Success Academy writers from across NYC, providing enrichment through creative writing and specialized workshops.

NYC: This summer we are working with the K-8 writers at the Harlem Village Academy, infusing their summer learning with mystery writing, graphic novels, and creative writing!
This school year, thanks especially to Paddy Spence and Kim Hartman's continued support and other individual donors' support, we extended our work at PS 89, a Title 1 school in The Bronx, serving 300 young writers in 10 elementary and middle school rooms for free throughout the entire school year.

Chappaqua Middle Schools in Westchester: Lena helped the PTA transform their one day community event, The Young Writers Workshop, into a three session program run entirely by Writopia, serving 64 middle schoolers and culminating in a reading at the end of March.

Homes for the Homeless: Yael Schick, Director of Programs, is continuing to serve pre-school children and Senior Manager, Elsa Bermudez teens remotely through our Language Play Program and our Write to Recognition program (funded by The Pinkerton Foundation and Andrea Stern)

Goddard Riverside workshops: Since January, we have begun working with 15 children in small groups remotely, and one-on-one, and the numbers are still growing. This partnership is funded by The Pinkerton Foundation, as part of the Positive Literacy Collaborative.
Worldwide Plays Festival: There is A Field: A Microplay Festival For Our Moment; For this year's festival, we were inspired by a poem by the Sufi Poet, Rumi, who wrote:
"Out beyond the ideas of rightdoing and wrongdoing
There is a field.
I will meet you there"
We produced over 50 plays; some virtually, over Zoom, and others live through socially-distanced outdoor readings in Central Park and Riverside Park. Some questions our writers considered: What does it mean to pursue justice? What does it mean to engage with someone on the opposing side? What do we risk when we engage? How can we ever get to forgiveness? What is the space after forgiveness?
Writopia Lab Publication Highlights
Writopia Lab is a 501(c)3 nonprofit organization that fosters joy, literacy, and critical thinking in young people from all backgrounds through creative writing. We run super fun and productive student-centered creative writing workshops led by published writers across the country. Our writers are published or win more recognition each year than any other group of students in the nation. Learn more or join the community by enrolling in a workshop!
---
Past Newsletters:
Here's to an Award Winning 2020!
At Writopia, we are all writers. We know first hand the value of being published or winning outside recognition for our writing. Best of all, as writing instructors, we witness the transformative nature of this endeavor on our youths. Indeed, as more of our writers win recognition each year, we see their confidence increase and their identity as writers strengthen. After all, most writers have a deep desire to connect to a wide audience through the written word, and this is an important first step in that journey.Check out our writers' work in Writopia Publishing Lab and a list of their accomplishments beyond Writopia Lab below!
Hot Off the Press!

Teen Writing, Ages 12-19
Children's Writing, Ages 6-11
Young

Writer Awards & Publications

Abey Weitzman, recipient of this year's prestigious American Voices Medal, at Carnegie Hall this year. Listen to Writopia Lab's new podcast, Plot Builds Character, featuing Abey here.

Congratulations to all of Writopia Lab's writers from across the country who submitted work to the 2019

Scholastic Writing Awards! More than 100 Writopians received more than 200 regional awards, including 72 Gold Keys, 74 Silver Keys, and 91 Honorable Mentions.

Additionally, congratulations to the following Writopians whose works went on to receive national medals:

Julia Arancio, Lena DiBiasio, Kaya Dierks, Emma Dollar, Sophia Eno, Sabbia Gale-Donnelly, Ella Goldblum, Rina Hisajima, Foster Hudson, Annelie Hyatt, Leya Ivanov, Ayelet Kaminer, Saule Konstantinavicius, Violet Kopp, Hannah Mayerfield, Sarah Nachimson, Sophie Nadel, Ava Neumaier, Lily O'Donnell, Petra Popper-Freedman, Christina Poulin, Megha Ravi, Claire Reisberg, Anna Rosenbloom, Ayla Schultz, Sarah Senese, Abigail Sylvor Greenberg, Ava Vernor, Sarah Waring, Abraham Weitzman, Emily Xu, Claire Yu

Below are just some of our students' accomplishments this past year

. Please email abby@writopialab.org if a piece you wrote at Writopia has been published in 2019.

Thank you to Abby Coleman, Writopia's Submissions Coordinator, for researching opportunities for these writers and guiding them through the submissions process.

Congratulations to our college essay writers! In 2019, they earned admissions to these schools and many others:

Barnard College, Boston University, Bucknel University , Colorado College, Harvard University, LeMoyne, Loyola, New School, New York University, Northwestern, Oberlin, Pace, Pace University, Rutgers University, Seton Hall, Skidmore, Stanford, SUNY Binghamton, SUNY Albany, Swarthmore, Temple University, Tufts University, University of Chicago, University of Maryland, University of Minnesota, University of Pennsylvania, University of Texas Austin, Washington University, Yale University, and many more!

Forever Writopian Alumni Collective

Writopia Lab Alumna Eunju Namkung.


Thank you Eunju Namkung for initiating the Forever Writopian Alumni Collective! And congratulations for launching her new initiative, Description Pills, a communications and marketing firm that primarily serves public policy-oriented organizations including associations, educational institutions and non-profits.

Congratulations to each of the following alumni:

Lennarsha Prescott

for graduating from Hunter College.

Rachel Calnek-Sugin for graduating from Yale and for being published in the Yale Literary Magazine.

Maxine Charles for graduating from Bucknell University

Emma Goldberg for starting her new job at the New York Times.

Katie Hartman completing Teach for America and starting her teaching career at The Shefa School.

Louis Evans for his publishing debut in Escape Pod.

Sam Levine for publishing high profile stories in the Huffington Post this year, including this one.

Milana Meytes for beginning her Fullbright Scholarship in the fall.

Nora Miller for gradutating from University of Iowa with an MFA in poetry.

Julia Smith for graduating from Smith College.

Tory Testa for graduating from Stanford University.

If you'd like us to share your news, or find out how you can get involved, contact alumni@writopialab.org.

High School students in Writopia's

High School Internship programs

serve as role models and provide workshop, editorial, and moral support to our 6 to 9 year-old writers. They now also help writers prepare for readings, and support them at the events themselves.

A high school intern engaging with a
young workshopper.

Our LA writers inspired

Civic Engagement and Activism

, a new youth leadership program that fosters awareness and activism surrounding climate change and human impact on the environment. Our New York City teens created a gun control group and a book club called

Paperbactivism, led by Madeline Taylor.

Teens in the Paperbactivism book club.

Writopia Lab Executive Director Rebecca Wallace-Segall and Goddard Riverside's Associate Executive Director Susan Matloff-Nieves to form The Positive Literacy Collaborative

, funded by the Pinkerton Foundation, whose mission is to bring inspiring, effective writing programs to underserved youths throughout Goddard and the broader youth development community.

Writopia at the 2018 Pride parade.

Love Letters, Writopia Lab's collection of poetry and memoirs

celebrating the African Diaspora

, is being considered for publication at a major publishing house!

Writopia Lab runs Scholastic Writing Awards affiliates in San Francisco, Washington DC, and New York Metro North, serving thousands of writers per year. We are expanding that partnership to run next year's Scholastic Writing Awards ceremony in Chicago!

At Writopia, we measured both our social emotional learning impact and our literacy impact this past school year, and we are happy to share these results in both quantitative and qualitative terms.

Click this graph to read more!

Writopia Lab's Rebecca Wallace-Segall.

Writopia Lab

is a 501(c)(3) non-profit organization that fosters joy, literacy, and

critical thinking in young people from all backgrounds through creative writing.

We run fun and productive student-centered creative writing workshops led by published writers across the country. Our writers are published or win more recognition each year than any other group of students in the nation. Learn more or join the community by enrolling in a workshop!
---
Here's to an Award-Winning 2018! We are pleased to announce our student, instructor, and organizational accomplishments of the past year. Please let us know if you would like us to add additional news in an upcoming newsletter.

Hot Off the Press!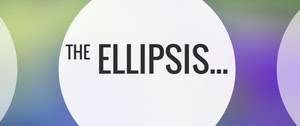 Teen Writing, Ages 12-19
Teen Writing, Ages 6-11

Congratulations to Sophie Nadel (age 17), the latest Writopian to be recognized by the National YoungArts Foundation. Every year the YoungArts Foundation awards a select group of the nation's top young literary, performing, visual, and design artists. Sophie earned Merit recognition in Writing for her Creative Nonfiction.

Congratulations to all of our writers for their accomplishments! Thank you to Abby Coleman, Writopia's Submissions Coordinator, for researching opportunities for these writers and guiding them through the submissions process.

Below are just some of our students' accomplishments this past year. Please email Abby@Writopialab.org if a piece you wrote at Writopia has been published in 2018! We will include it in our fall newsletter.

Sierra Blanco (age 15) had her poem "A Fight on the Bus" published in The New York Times Metropolitan Diary. Jennifer Charlera

(age 18) received the Meringoff Valedictory Prize.

Kaya Dierks (age 15) was named The New York Times Summer Reading Contest Winner for her Op-Ed piece "The Muggle Problem." She also received the Teen Ink Editor's Choice Award for her short story, "Yanji China," and won First Place in Columbia College Young Author's Competition for her piece, "My G-ddamn Pink House." Jordan Ferdman (age 14) had her short story "A '90s Throwback"
published in Germinal. Kayla Guo (age 17) had a short story published in the Claremont Review. Ester Luna (age 14) had "Small Vignette Collection" published in Teen Ink. Mariah Mendoza (age 13) had her poem "The Future" published in Teen Ink. Sophie Nadel

(age 17) was named the 2018 YoungArts national competition winner in Writing/Creative Non-Fiction (Merit).

Erinda Ratchford

(age 11) was named Third Place Winner in Division I in the Summit Elks Essay Contest: Why Our Veterans Are America's Heroes.

Asha Roy (age 11) had her short story "Hope" published in The Writers' Slate. Moe Sanders

(age 17) received the Meringoff Valedictory Prize.

Nina Vigil (age 10) was named Second Place Winner of the Fall 2017 The Betty Award for her short story, "The Rockefeller Adventure," and had her essay "Rooftoppers" published in Stone Soup. Sarah Waring (age 15) had her poetry performance piece "Summer Camp" published in The Asexual, and her poems "peaches," "alice," and "diana" published in Rookie. Abraham Weitzman (age 14) had his essay "Just Keep Swimming" and his memoir "Journey from the Center of the Earth" published in Kid Spirit. Kaia Wootton (age 11) had her poems "The Girl with the Flowers," "A Touch of Hope," "Anger," and "A Collection of Refugee Poems" published in Amazing Kids! Magazine. Angela Wu

(age 16) had her short story "A Small Juxtaposition"

published in

Teen Ink.

Congratulations to our college essay writers. In 2018, they earned admissions to these schools and many others:

Barnard, Boston College, Boston U, Brown, Buffalo, Carnegie Mellon, Columbia, Concordia, Cornell, Delaware, FIT, Georgetown, Johnson & Wales, Lasell College, MSM, UMiami, Northwestern, NYU, Oneonta, Princeton, Rhode Island, Skidmore, Stanford, Surrey-UK, UChicago, UCLA, USC, Vassar, Wesleyan, Westminster-UK

"I never thought I would get this far," Tashane says as she enters her midtown rehearsal studio. Abby Coleman and Elsa Bermudez, her longtime Writopia instructors, met Tashane in 2013 at Saratoga Family Inn, a Homes for the Homeless family shelter, when Writopia first started running ongoing programs there. Now, Tashane and her mentors were poised to see her hard work come to fruition on stage, produced and performed with energy, humor, and fine skill by NYC theater professionals.

Tashane is a dedicated writer whose debut play, Assume, premiered at TheaterLab this May as part of Writopia Lab's 2018 Worldwide Plays Festival.

​"Through her writing, Tashane explores the human condition, making us laugh, cry, wonder, and hope along with her characters," Abby explains. "She often writes from the perspective of underrepresented voices and challenges her audience to assess their impact on the world."

Tashane has been a leader among her peers, participating enthusiastically in group activities, offering poignant feedback, and encouraging her fellow writers to set, achieve, and exceed their goals. We at Writopia are so proud of her hard work and accomplishments.


Writopia continues to grow in amazing and wonderful ways and it wouldn't be possible without our nationwide team of full-time staff:

Michael Alessi, Elsa Bermudez, Hannah Boysko, Abby Coleman, Jocquelyn Downs, Mikaela Dunitz, Michaela Florio, Tom Flynn, Nancy Gauhan, Lyndsay Hall, Kyle Henry, David Kim, Malcolm Knowles, Scott Krier, Milana Meytes, Laura Owsiany, Sarah Park, Léna Roy, Rob Roy, Yael Schick, Ethan Shafran Moltz, Sarah Shatan-Pardo, Danielle Sheeler, Abby Sher, Madeline Taylor, Bianca Turetsky, Kimberly Faith Waid, Jeremy Wallace-Segall, Rebecca Wallace-Segall, and Janelle Williams.

Instructor Awards & Publications

Gabrielle J Bachoo's piece "My Inadvertent Death" was published in the Long River Review. Melissa Baumgart's piece "You Have to Fail a Little" was published in Bright Wall/Dark Room, she is the winner of Hunger Mountain Journal for the Arts'

2018 Katherine Paterson Prize for Young Adult & Children's Writing. Melissa also completed her MFA at Vermont College of Fine Arts in July 2017.

Elsa Bermudez

wrote and performed in Magnet Theater's house sketch comedy team,

Mama's Boy. Sarah Bernstein's piece "Letters from a Gold Rush Mother" was published in The New Yorker's Shouts & Murmurs. Alexandra Cohl's two nonfiction pieces, "Why Do I #LoveTeaching? It's Complicated!" and "Encouraging the Absurd or Uncomfortable: The Power of Validating Student Ideas" were published in New York School Talk.
Michaela Florio's piece "The Swans" was published in Madcap Review. David Neilsen's middle-grade fantasy novel Beyond the Doors was published by Crown Books for Young Readers, and his middle-grade novel Dr. Fell and the Playground of Doom won the Silver Falchion award for Best Tween/YA Horror or Fantasy novel of 2017.

Léna

Roy had her and Charlotte Jones Voiklis' middle-grade biography, Becoming Madeleine: A Biography of the Author of A Wrinkle in Time by her Granddaughters, published by Farrar, Straus, and Giroux. Samantha Stone's play Tommy's Girls was performed at Walkerspace (Soho Rep) Theater. She also received an award for "Excellence in and Dedication to The Beacon Program" and completed her MFA in playwriting at Fordham/Primary Stages. Brigit Young's poetry was published in The Ocotillo Review, Snapdragon Literary Journal, and heART Journal. Her middle-grade novel WORTH A THOUSAND WORDS/LOST & FOUND, is due to be released on August 14th, and is a finalist for the 2018 Italian Andersen Award.

Congratulations to all of Writopia Lab's writers from across the country who submitted work to the 2018 Scholastic Writing Awards. Altogether, Writopians received nearly 400 regional awards.

In addition, we congratulate the following Writopians who received National Awards recognition in 2018:

Sarah Baldino (Silver Medal for Critical Essay)
Sarah Baldino (Silver Medal for Personal Essay & Memoir)
Zoe Ehrenkranz (Gold Medal for Poetry)
Jordan Ferdman (Gold Medal for Personal Essay & Memoir)
Sabbia Gale-Donnelly (Gold Medal for Poetry)
Ella Goldblum (Gold Medal for Poetry)
Michaela Habibulla (Gold Medal for Science Fiction & Fantasy)
Joanna Howson (Gold Medal for Poetry)
Joanna Howson (Silver Medal for Poetry)
Annelie Hyatt (Silver Medal for Poetry)
Leya Ivanov (Silver Medal for Short Story)
Leya Ivanov (Silver Medal for Flash Fiction)
Kaley Mamo (Silver Medal for Flash Fiction)
Kaley Mamo (Silver Medal for Flash Fiction)
Kaley Mamo (Silver Medal for Writing Portfolio)
Anna McNulty (Silver Medal for Journalism)
Marissa Michel (Silver Medal for Humor)
Fiona Moore (Silver Medal for Poetry)
Lily O'Donnell (Gold Medal for Science Fiction & Fantasy)
Christina Poulin (Silver Medal for Short Story)
Leelu Ravi (Silver Medal for Poetry)
William Schenck (Gold Medal for Personal Essay & Memoir)
Sarah Senese (Silver Medal for Poetry)
Gabrielle Sussman (Silver Medal for Humor)
Abigail Sylvor Greenberg (Gold Medal for Personal Essay & Memoir)
Abigail Sylvor Greenberg (Silver Medal for Poetry)
Abigail Sylvor Greenberg (Silver Medal for Poetry)
Abigail Sylvor Greenberg (Silver Medal for Poetry)
Jessica Thompson (Silver Medal for Personal Essay & Memoir)
Ben Togut (Gold Medal for Poetry)
Sydney Topiel (Silver Medal for Poetry)
Isha Vasudev (Gold Medal for Poetry)
Ava Vernor (Silver Medal for Poetry)
Christina Wang (Gold Medal for Short Story)
Flora White (Silver Medal for Novel Writing)
Karen Wu (Gold Medal for Personal Essay & Memoir)


Youth Essay
Writing Conference

Rebecca Wallace-Segall, Danielle Sheeler, Milana Meytes, Elsa Bermudez, and Hannah Boysko.

Shoutout to Danielle Sheeler and Milana Meytes for designing and producing Writopia's first Youth Essay Conference: A Celebration of Ideas Across Disciplines! The event was hosted by the Center for Experimental Humanities at New York University on February 4th.

At this conference, the next generation of thinkers, writers, and leaders shared the ideas and research that they are most passionate about with a panel of their peers and the community at large. The panels formed organically from a pool of critical essays we received from writers ages 12-18 from all over the New York Tri-State area, which highlighted the concerns and commentary of the next generation.

Peter Cohen and Hannah Boysko and the first Politics & Pens camp with New York City Council member Helen Rosenthal and State Senator Liz Kruger (not shown).

Shoutout to

Peter Cohen and Hannah Boysko for spearheading Writopia's first Politics & Pens full-day camp!

Writers start the day with a three-hour workshop in which they each play a member of Congress of "Minimerica," a made-up country not unlike on our own. In the afternoons, writers have the opportunity to participate in a variety of multi-genre writing electives with a political spin. The week culminates in a mock session of Congress in which they vote on the policy created throughout the week, which is then signed or vetoed by an actual elective official. In last week's summer camp, NY State Senator Liz Kruger considered and ultimately vetoed a bill to enact limited hunting of unicorns.

Scholastic Writing Awards
Regional Affiliates

Bay Area Scholastic Awards recipients showcase their work.

Beginning with the 2018-2019 Awards season, Writopia will be producing the Schoalstic Art & Writing Awards' California Bay Area Writing Region and co-running the Chicago Writing Region with the Chicago Area Writing Project.

Writopia has adminstered the D.C. Writing Region since 2011, and the Hudson-to-Housatonic Writing Region since 2013. Each year, we convene jurors for blind adjudication and invite recognized writers to a celebratory regional ceremony.

Songwriting Program Developer Malcolm Knowles.

Shoutout to

Malcolm Knowles

for curating Writopia's first Upper West Music Fest on May 19th!

An opportunity for teen musicians to showcase their best, original songs, the Fest welcomed rock bands, rappers, and solo acts alike.

SummerLinks and Pipeline Spoken Word Workshops

Our New York Metro North Regional Manager

Léna Roygarnered donations in honor of her 50th birthday totaling $3000 to bring Writopia programs to Neighbors Link, serving immigrant communities in Westchester County, NY.

The SummerLinks creative writing workshop begins in July. The pipeline Spoken Word workshop will run throughout the fall and culminate in participation at Writopia's Spoken Word Night at the Nuyorican Poets Cafe in New York City.

Writopia worked with more than 1000 low income students this year in public schools, community based organizations, shelters and treatment centers.

Writopia's Janelle Williams with students in Writopia's in-school writing workshop at P.S. 89 in the Bronx.


Writopia's Jocquelyn Downs with students in the VSA Playwright Discovery Program workshop at H.D. Woodson High School in northeast Washington, D.C.
Students at P.S. 149 Sojourner Truth school after reading their work aloud on the last day of creative writing workshops with Writopia.




Recent immigrants from the Dominican Republic and Brazil at Kingsbridge High School work hard on their pieces in Writopia's writing club.

Here's to an Award-Winning 2017!

We are pleased to announce our student, instructor, and organizational accomplishments of the past year. Please let us know if you would like us to add additional news in an upcoming newsletter.

Congratulations to all of our writers for their accomplishments! Thank you to Abby Coleman, Writopia's Submissions Coordinator, for researching opportunities for these writers and guiding them through the submissions process.

Below are just some of our students' accomplishments this past year. Please email Abby@Writopialab.org if a piece you wrote at Writopia has been published in 2017! We will include it in our fall newsletter.Elena Debre

(age 17) was named a 2017 National

YoungArts Foundation merit winner for her short story "Night Lies"Stephanie Okun (age 16) had her essay "My Unsolicited Theories of Abuse" published in Teen InkAbraham Weitzman

(age 13) had his essay

"Simply Speaking"

published in

Kid SpiritAbraham Weitzman (age 13) had his poem "Robinson Meets Vika" published in Teen InkAbraham Weitzman (age 13) had his short story "Cocoa" published in Teen Ink
Anastatia Bratescu (age 19) had her book of poems "Shattered Residue published" by hPublish
Charlie Manzano age 11) had her short story "The Land of Ulaqebu" published in H.O.W. Jr.Alexandra Berman (age 12) had her short story "Prayers of a Lost Boy" published in H.O.W. Jr.
GiGi Chen (age 11) had her short story "Grandmother's Woes and War" published in Kids4Kids Most Promising Writer
Yainie Gallego (age 14) had her poem published in Teen Ink
Kaia Wootton (age 10) had her poem "Anger" published in Smokelong Quarterly and in Alphabet SoupStina Trollbäck (age 14) had her poem "Elasticity" published in Teen Ink
Jeeya Ballaney (age 7) had her short story "Mr. MacaroonVoh" published in H.O.W. Jr.Isabelle Reinecke (age 10) had her essay published in WorldOceansDay.org.

Writopia added a third publication this year! Our 10th Anniversary Anthology is stunning thanks to all of our Writopia contributors and staff members Abby Coleman, Sarah Park, and Lyndsay Hall. We also published our third issue of SURGE: The Zone's Teen Art & Literary Magazine, in partnership with Mount Sinai Hospital.

To request copies for your home or school library, please email Sarahp@writopialab.org. To read student work now, check out the latest issue of our litmags!





The past year included big leaps forward for Writopia. We began workshops in Chicago and San Francisco, our outreach into underserved communities widened, and we continued to refine our tools for professional development, both internal and external. None of this would be possible without our nationwide team of full-time staff:

Travon Anderson, Elsa Bermudez, Hannah Boysko, Peter Cohen, Alexandra Cohl, Abby Coleman, Jocquelyn Downs, Jan Edwards Hemming, Michaela Florio, Tom Flynn, Lyndsay Hall, Mason Henderson, Mikala Jamison, Scott Krier, Milana Meytes, Sarah Park, Rob Roy, Léna Roy, Yael Schick, Ethan Shafran Moltz, Sarah Shatan-Pardo, Danielle Sheeler, Madeline Taylor, Bianca Turetsky, Rebecca Wallace-Segall, Jeremy Wallace-Segall, and Janelle Williams

We welcomed instructor extraordinaire Janelle Williams to our full-time staff this year. Janelle started teaching with us a year ago and stood out immediately as a gifted, deeply caring instructor. She completed her MFA in January from Manhattanville College, and has since been running workshops on-site at our labs and throughout the city for underserved youth as part of our Joy and Literacy in After School funded by The Pinkerton Foundation.

Bianca Turetsky

We are so proud to announce the emergence of our Park Slope lab this year, and the highly skilled manager of that lab: author Bianca Turetsky! Bianca starting teaching with us a year ago and joined us full-time in the spring as the Brooklyn Regional Coordinator. We are so grateful to have her on board. Check out her book.


Ethan Shafran Moltz

We are proud of Writopia media associate Ethan Shafran Moltz! This year, Ethan has especially moved us by his vision and dedication to the production of our stunning 2017 Benefit Video that he co-produced with Writopia's Scott Krier and Chelsea Grasso. Ethan also co-produced a Writopia film festival for preschoolers this year with program director Yael Schick and he produced the 2017 Writopia Film Festival for our young and teen filmmakers. Ethan's students have been featured as part of the Tribeca Film Festival in 2016 and 2017. Ethan has inspired us for four years with his energy and know-how, and especially with his passionate investment in the well-being of all of his students. Look out for his upcoming Writopia films: How to Support Your Writer and Welcome to Writopia!

Instructor Awards & Publications

Michael Alessi's

work was published or is forthcoming in

Passages North

,

The Minnesota Review

,

The Pinch

, and

Paper Darts

, and he staged readings at Uncharted Books in Chicago and a release event for

The Pinch

in Memphis

Chad Anderson's

short story,

"Maidencane"

, was awarded the

Nimrod International Journal's

Katherine Anne Porter Prize in Fiction (1st Place)

Tricia Aurand's

play,

NICAEA, was produced as part of the Hollywood Fringe Festival
Cathleen Bell's collaborative novel, Weregirl, was published by ChoosecoHannah Boysko's

poetry and visuals were published in

Femme MâchéJessica Cluess'

novel,

A Shadow Bright and Burning, was published by Random House
Alexandra Cohl's short piece, "From Where She Watches", was published in Luna Luna
Jessica Dall's novel, Book 2 of the Order and Chaos Series: Graven Idols, was published by Red Adept PublishingJocquelyn Downs

and

Danielle Sheeler

had a staged reading of their one-act play,

Pay

, at Theater Lab

Amy Dupcak's

collection of short stories,

Dust

, was published by Lucid River Press, and she signed with Janklow & Nesbit for her debut novel

Janet Edwards Hemming's essay, "Proof," was published in the Los Angeles Review of Books Blog, and she has poems forthcoming in Fail Better and Scalawag
Lyndsay Hall's essay, "A Saline Solution," was published in Little Fiction | Big Truths, and her essay, "Finding Adam," was published in b(OINK)
Corey Haydu's

fourth YA novel,

The Careful Undressing of Love

, was published by Penguin, and her second middle grade novel,

The Someday Suitcase

, comes out from HarperCollins on June 27th


Gregory Luce's

poetry was published in

Deaf Poets Society

and

Pre-Existing Poems

, his poetry won the Arlington Moving Words competition for display on ART buses, and he was a featured poet for the DC Poet Project


Sagit Maier-Schwartz's

short piece,

"Ingenue"

, was published in

Hollywood Dementia
Kathleen McCleary

wrote a series of cover stories for

Parade

magazine, and contributed non-fiction work to Houzz.com


Catya McMullen's

play,

AGNES

, was produced by Rattlestick Playwrights Theater, her musical

L.U.B.

had an extended run at the People's Improv Theater, and several of her short works were produced at Ensemble Studio Theater


Sheila McMullin's

book of poetry,

daughterrarium

, was published as the winner of the 2016 CSU Poetry Center First Book Award


Anna Potter's essay, "The Body in Motion," was published in Phoebe and received a Pushcart Prize nomination
Dania Ramos'

play was performed by Speranza Theatre Company's production of

Women Rising: Stories of Hope
Léna Roy co-authored Becoming Madeleine L'Engle - a Biography, due out in February, 2018 by by FSG
Alexa Salvato's poem "eulogy for my stomach at its flattest" was published in States of Mind
Courtney Sheinmel

had five books published for emerging and young readers, including

Agnes & Clarabelle

,

The Kindness Club: Chloe on the Bright Side,

and the 10th book in her Stella Batts series:

Broken Birthday


Anisha Sridhar won the Tribeca Film Institute's Prototype Fund Award for her interactive webseries, Rearview Mirror, to begin production this fall
Gina Stevensen placed in the 2017 international Jewish Playwriting Contest for her play Book of Esther
Brigit Young's

essay, "The Empty Vessel: A Dissection of the Worth of Madness and Its Cure in Shirley Jackson's The Bird's Nest," was published in

Modern Language Studies

, and her middle grade novel,

A Thousand Words

, will be published by Roaring Brook Press/Macmillan in 2018


Rebecca Wallace-Segall

,

Yael Schick

, and

Danielle Sheeler

had a staged reading of their play,

Sadie Fishbein the Musical

, at Theater Lab

For their support of the Scholastic Writing Awards