Filmmaking & Screenwriting
Click your preferred schedule type below.
Filmmaking & Screenwriting at Writopia Lab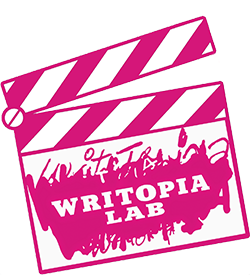 Writopia Lab's filmmaking and screenwriting programs are driven by the students' creative vision. They are story-based programs elevated by professional instruction. Our programs, described below, vary by age and location.
Stop-Motion Animation
Make your own homemade stop-motion animation film!
Kids and teens will be led through the creation of a stop-motion animation film from scratch using household objects, arts & crafts supplies, and any camera. Each student will write their script and prepare assets to be used in the filmmaking process: characters, objects, props, backgrounds, and more. Then we will stitch it together, add sound effects and dialogue, and VIOLA! We have a homemade movie.
Filmmaking Production Seminar
This program gives participants the opportunity to take part in a film-school style workshop. While the focus remains on the writing aspect of filmmaking, the structure allows for more depth into the technical aspects of the artform as well. Participants will write, produce, cast, and edit their own silent film, gaining better proficiency with professional-grade cameras, sound and lighting kits, and editing software. The seminar culminates in a film screening.
Screenwriting or TV Writing Workshop
Young screenwriters work under the guidance of a professional screenwriter in the style of Writopia's creative writing workshops. Screenplays or pilots are devised, developed, and polished over the course of the workshops. Writers will also delve into film and TV show analysis with screenplay excerpts and explore the ways in which acting, production, and directing all influence the choices one makes when crafting a script. All finished screenplays result in a table read.
Screenwriting or TV Writing Seminar
This teen seminar is a more advanced approach, offering a concentrated workshop experience with deeper insights into structure, concept, editorial work, and critique. Teen screenwriters work under the guidance of a professional screenwriter in the style of Writopia's creative writing workshops over the course of the sessions. All finished screenplays result in a table read.
Feature Film Screenwriting
Calling all teen screenwriters. Come join us for a semester of feature film screenwriting!
Watch film clips from across the globe, read screenplay excerpts, play screenwriting games, and pursue writing an original, feature-length narrative script. Open to all writers with an interest in film, no experience needed!
Writers will learn the mechanics of the screenplay itself as well as develop original characters and plotlines to create long-form storytelling with the vividness that novels and short stories contain. Emphasis will also include shaping rhythms and tones of dialogue, creating contrasting perspectives of characters, and location-centric writing to help give voice to their pieces.
Screenwriting games will focus on building narrative through photography, art, soundscapes, and other audiovisual elements. Techniques of montage and genre will also be explored!
Script to Screen Summer Elective
As part of our full-day camp, Fiction & Fun, writers get a chance to spend an hour and a half each day working on their own collaborative film, from the genesis of the idea through to the editing, in just a week.
Visual Poetry Workshop
Witness your words come to life on the screen. Visual Poetry teaches you to translate poetic language to film. Learn how to put your poetry in motion!
Private-Sessions
Writers will work one-on-one with a filmmaking professional to create their own, individualized project, whether it's a continuation of something the writer has worked on before or a brand new idea.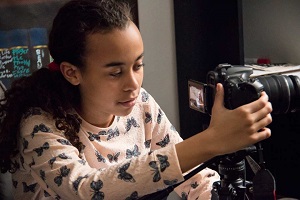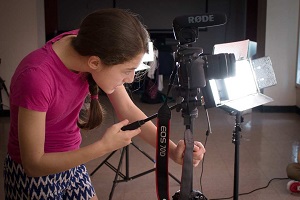 Our new registration has launched! Please visit writopialab.org/Fall2022 to register for fall workshops.
You can search for fall programs using our brand new registration system! This tool lets you filter for programs most appropriate for your writer. It also lets you complete both registration and payment in one process, and the forms that you complete in this new registration system (such as our Permission-to-Participate form) will be stored for future enrollments.
In the coming months we will add the ability to log in to see the programs in which your writers are enrolled and to re-register through a streamlined process. If you have any questions about this or find any bugs, please contact us at crm@writopialab.org.
We will be adding further listings in the coming days. If you don't see a program listed that meets your family's needs for the location or times that you need, please reach out to us at register@writopialab.org.
Half-Day workshops generally meet for 3 hours, and run on school holidays and throughout the summer. If there are no listings on the schedule below, contact register@writopialab.org to inquire about when this program will be offered again, or set up a private session by filling out this form.