Writing and Wellness Workshops and Teens Support Groups
The most powerful therapeutic process I know is to contribute to rich story development.

Michael White, Founder of Narrative Therapy
Writopia Lab offers both Writing and Wellness Workshops and Teen Support Groups. This powerful program combines Writopia Lab writing games and exercises with Narrative Therapy practices.
Narrative therapy addresses: social anxiety, depression, phobias, executive functioning, impulse control, and more.
In age-based groups or in one-on-one private sessions, young writers write and rewrite their own stories, see how language has the power to shape their understanding of themselves, and find tools to solve their own problems. If interested, please click here to register or email Wellness@writopialab.org for more information.
Learn more about the Narrative Therapy Program.
Danielle Sheeler, LMSW
Director of Camps and Curriculum
Co-New York City Regional Director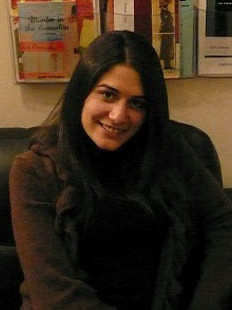 Danielle has been part of the Writopia Lab team since 2011. She oversees workshops nationally, and develops and implements curriculum for after-school and in-schools programs. She runs workshops at Title-1 public schools, charter schools, and Alternative to Detention Centers.
Danielle has been recognized by the Scholastic Awards "as an outstanding educator whose dedication, commitment, and guidance are represented by student work selected for national honors." She launched Writopia's Essay Writing program at Writopia in 2013 and Narrative Therapy workshops in 2019. She oversees program evaluation at Writopia, using Hello Insight to measure Writopia's SEL impact in order to evaluate and respond to the needs of our young writers.
She received her Masters in Humanities and Social Thought at NYU in January 2010 and her Masters in Social Work from Columbia University in Spring 2019.