June 10, 2011
By ERIK PIEPENBURG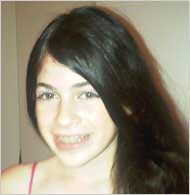 In the week leading up to the Tony Awards on June 12, ArtsBeat is asking several New Yorkers who are not Tony voters to pick their favorite shows, actors and designers in The New York Times's interactive Tonys ballot.
Today s ballot comes from Jenny Richards, a 12-year-old who attends the Ethical Culture Fieldston School in the Riverdale section of the Bronx. Jenny was a participant in this years Writopia Lab's Best Playwrights Festival, a weeklong Off Broadway presentation of more than 40 plays and 8 monologues by writers in grades 1 through 12. (Her entry was a play called Two Tailing, about a love triangle between Aphrodite, Hephaestus and Ares.)
Jenny recently spoke with ArtsBeat about her favorite nominated shows and actors, including Daniel Radcliffe's J. Pierrepont Finch. (She filled out her ballot with the help of her mother, Nancy Richards, a former theater producer who now runs a marketing and promotions company.) Following are excerpts from the conversation.
Q.
You chose How to Succeed in Business Without Really Trying for best revival of a musical. What did you like about it?
A.
I thought it was really smart and I think they cast it really well. I love the songs. It flowed really well. They had the audience really grabbed.
Q.
Are you a fan of Daniel Radcliffe?
A.
I like Harry Potter. I think he did O.K. But I think John Larroquette did amazing. It think he definitely should win feature actor in a musical. He's very funny.
I think Daniel Radcliffe did a good job trying to do his American accent. But his singing was O.K.
Q.
What other musicals did you see this year?
A.
I saw Catch Me if You Can. I thought it was O.K. The lead male was very smart and you really gravitated to him. I think he was very interesting to watch. I think I really enjoyed the period in which it took place. I haven t seen the movie but after seeing the show I definitely want to.
I also saw Priscilla. It was very fun. I loved the costumes first of all. It made you want to dance in your seat. I also love the song I Will Survive. I sort of forgot that Tony Sheldon plays a woman. I really started caring about him. I think he could win.
Q.
How about the best plays? What stood out for you?
A.
War Horse. I loved what they did with the horses. They seemed so real. I really cared about them. It wasn t my favorite because it was a little sad, too sad, for me. But I thought it had a really great concept. It put my heart out there and made me really feel the emotions.
I also saw Brief Encounter. I loved the direction and the ensemble. The stage effects were also amazing. Also when the characters walk into the movie, the scene becomes wonderful. I became very involved.
Q.
How do you get to see so many Broadway shows?
A.
My mom used to be a marketer-slash-producer. I m like a Broadway baby. I ve seen many, many, many shows and plays. I really enjoy going. I feel really privileged that I get to do this.
Q.
Do you want to be onstage someday?
A.
When I was younger I used to like to act but not so much anymore. Now I m a writer.
---