May/June 2018 Issue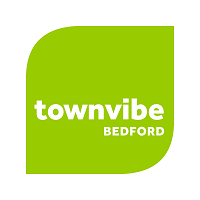 Wrinkle Free: Penning a biography of a celebrated grandmother––Madeleine L'Engle author of "A Wrinkle in Time"
By John Roche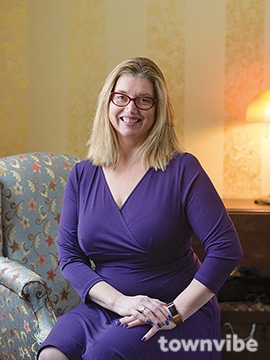 The first half of this year has been one long magical moment for the classic novel A Wrinkle in Time, and Katonah resident Léna Roy has been at the heart of it.
Although first published in 1962, the science fantasy novel by Madeleine L'Engle, beloved by young readers around the globe, is perhaps more popular than ever these days, thanks in large part to a film adaption released in March starring Oprah Winfrey, Reese Witherspoon, and other top-tier stars, as well as a new biography of L'Engle, Becoming Madeleine, written by Roy and her sister, Charlotte Jones Voiklis.
While millions of young readers have fallen in love with A Wrinkle in Time over the past half-century, along with the other 59 books L'Engle wrote before her death in 2007, Roy and her sister have an even deeper bond with the author: L'Engle was their grandmother. "Working on this biography of our grandmother was such a gift," says Roy, who has called Bedford home for nearly a decade—first living in Bedford Hills before moving to the hamlet of Katonah.
Roy, a local writing instructor and the author of a young adult novel, Edges, and her sister, who manages L'Engle's literary legacy, tapped into never-before-seen photographs, letters, and journal entries spanning from L'Engle's childhood until just after the publication of her first novel to tell their grandmother's personal and professional story. "Being able to incorporate her own voice into a narrative about her life was priceless," Roy explains. "We really felt that she was with us every step of the way, and it brought us all closer. Working on Becoming Madeleine also brought me to a deeper understanding about death and how we never really lose the people we love. Even though we knew her in her 60s, 70s, and 80s, the voice in her journal entries from when she was 12, 14, 17—or even age 31—was so familiar and endearing to us. It was so her!"
A Wrinkle in Time follows the adventures of a young girl, Meg Murry, who along with her younger brother and a friend travel through time and space in search of Murry's father, a notable scientist, who has been imprisoned on another planet by evil forces. At its core, the fantasy novel is a story of good versus evil, with Murry and her two traveling buddies battling against a looming darkness called the "Black Thing." But Roy believes it's much more than a coming-of-age story. "It's not a simple story about self-actualization," Roy says. "Yes, each one of us has the capacity to do great things, but why and how does Meg rescue her father? Because he loves her and she loves him. Meg eventually learns that there is much more at stake than her own problems, and that she needs to find what's truly inside her, including her faults, to overcome the darkness and evil."
Becoming Madeleine, like L'Engle's iconic novel and the star-studded Disney film adaptation still in theaters, is largely targeted to middle schoolers and high-school-aged kids. Roy has plenty of experience with that age group, as she's been working with young people through the non-profit Writopia Lab since 2009, first in New York City and now in Bedford and beyond.
Roy says her work with the national program that centers on helping young people find their own voice through writing helps her find her own writing voice, and is something L'Engle would surely be proud of. "My Gran believed that tapping into our creative juices is the way we become empowered, and it is through writing that we learn to communicate our thoughts and feelings effectively," explains Roy, who as a regional manager of Writopia helps run four labs for kids and teens in Bedford Hills, Hartsdale, and Nanuet in New York, and another in Stamford, Connecticut.
"Writopia Lab's mission is to spread joy, literacy and critical thinking through creative writing," Roy says. "I feel so fortunate that I get to provide a space where young people feel safe to explore and expand their thinking."
As to why her grandmother's debut novel has not only stood the test of time but is currently going through such a resurgence in popularity, Roy pointed out that the metaphor of hope and light overcoming the threat of evil and darkness is as relevant today as when A Wrinkle in Time came out more than 50 years ago. "We always need stories that give us a sense of hope and purpose," she says. "We always need reminders that we are part of that cosmic struggle, and that we matter."