May 10, 2013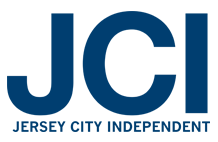 JC 11-Year-Old's Play '9/11' Showcased in New York Festival
By Summer Dawn Hortillosa
Siena Malmad may have been a mere babe when the World Trade Center was attacked in 2001, but that didn't stop her from writing 9/11, a play which reflects on the event. This weekend, Siena's play will be one of 47 by kids ages 8 to 17 showcased in New York City.
Siena, 11, is a fifth-grader at the Learning Community Charter School (LCCS) who is already a prolific playwright. Her oeuvre includes a revised version of Rapunzel called Blondie, an homage to Annie called Homeless Pursuits and a menagerie of whimsically named plays like >Two Cannibals and a Game Show or Restraining Orders and Dead Sisters.
"I've been writing ever since I could hold a pencil," says Siena. "I discovered my passion for creative writing in the end of second grade and the summer before third grade.
"I do have slight interests in forensic anthropology and architecture as far as my interests and goals reach, but my main aspiration in life is to be a writer," she says.
Her play, 9/11, which she says was also in part inspired by the Newtown school shooting earlier this year, is one of three winners in the elementary division of a nationwide playwriting contest held by Writopia Lab. It will be her first produced play when it premieres at the Worldwide Plays Festival this Saturday at Theatre Row on 42nd Street in NYC.
"The best part of my play being produced was seeing the support from my family and friends, and also seeing the enthusiasm from the people working with me on the play," says Siena, who plans to continue honing her craft.
Her mother, Gabby Creery, who is also a writer (she's the woman behind JCI's Foreclosed column and has written a one-woman show on the subject of foreclosure), says the program has been rewarding not just for her daughter, but for all the kids involved.
"The festival is a platform for young writers to show off their talents and move towards living their dreams. Pretty amazing! I would say even life changing," says Creery. "This has been a wonderful, inspiring journey for Siena…who knows the kind of impact it can make in these young creators' lives?"
9/11 will be performed on Saturday, May 11 [2013] at 6 pm at Theatre Row, 410 W. 42nd St., New York City, in the Clurman Theatre.