April 11, 2013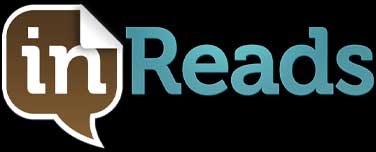 Writopia Lab: Fostering Joy, Literacy, and Critical Thinking in All Young People
by Dina McQueen
Writopia Lab incubated inside the active mind of founder and Executive Director Rebecca Wallace-Segall while she was teaching in the classrooms of New York City. Today, this vibrant non-profit has developed into one of our country's premier writing programs for kids 8-18—no matter what.
In 2006, Wallace- Segall says, "I was hired by the principal of a [private] school where I was teaching on the Upper West Side to run a creative writing program that would bring enrichment to the middle school. "That year, " she proudly says, "the kids won more writing awards than those from the top private and public schools."
Though the reason for the students' visible success may not at first be obvious, Wallace- Segall explains that in her program the kids were writing uncensored, fiction—serious and silly—as well as memoir. They were allowed to choose any topic they wanted. She treated her kids as writers (not students), and she was their editor. Without the externally imposed hierarchy of the regular English class curriculum, they wrote with freedom of expression. Wallace- Segall is certain that this formula, so to speak, is the reason, "it yielded such tremendous writing."
Then, a new principal marched into the hallways and announced that the following Fall the program was going to be dropped. That was September 2007, and parental outcry was loud. Their children had truly come to life in Wallace Segall's program; writing had become an active, meaningful, empowering experience.
At this time, as the parents battled it out with the private school's administration, Wallace-Segal realized she actually wanted to take her program into the public sector so that a broader range of kids could get a chance to experience the program's magic. It was the parents in those early classrooms that eventually helped Wallace-Segall found Writopia. Now, nobody is turned away. Tuition is based on a sliding scale model. Currently, 40% of the Lab's participants are paying a lower fee, and 10-15% are on full scholarship. There is a no-questions-asked, no-application, pay-what-you-can policy. "And it's done," says Wallace-Segall.
Perhaps the most wonderful part of this story (non-fiction), is what the instructors witness daily, and the feedback parents provide. Low-income kids that enter the Writopia Lab perhaps fearing or loathing the act of writing, dramatically shift their points of view. "They develop a positive association with writing," says Wallace-Segall. "And the quality of their writing is unbelievable," she adds.
And, while statistically speaking there is not hard evidence, what can absolutely be observed is an increase in the numbers of low income and minority Writopia writers on stage accepting writing awards. And, this is news to shout about.
Writopia Lab is funded in part by the parents who are able to pay for their kids to participate, which enables those who need scholarships to get them. In addition, David Letterman is an annual donor; this year, Letterman's production company, Worldwide Pants, gave $60,000.
Writopia Lab has expanded its reach outside New York City. Today, programs are found in Greater New York, Washington D.C. and some surrounding towns, as well as Los Angeles. All labs are led by professional writers who have been trained in the Writopia Lab method.
---